I am in Ottawa but can ship at your cost.
I bought it for TTD but ended up wearing my actual wedding dress. Only wore this for 2 hours at the end of my AHR for doing a waltz.
Two layers, top is a sheer chiffon.
Size Medium (I normally wear dress size 7 and it fit me perfect but could also be for somebody one size larger)
Although the bottom looks like it's not straight, it actually is, it's just the way it's hanging on teh hanger. The sheer chiffon layer is slightly longer than the under layer though.
Would be suitable for a tall person. I am 5'5" but I just pinned it up a few inches because I didn't want to pay to have it shortned. So it would be good for somebody several inches taller than me (or if you are shorter and cheap like me you could just pin it too).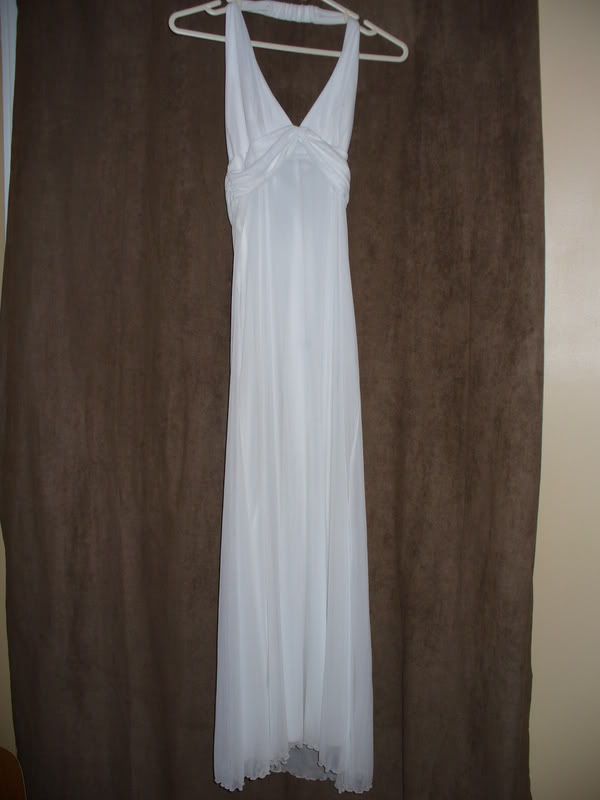 (don't mind the hanger string on the left which I forgot to tuck in!)