YAY it was so fun, but i was shaking like a leaf, i hate to be the center of attention when im in large groups of people i know. yikes, WTF am i gonna do at the wedding haha?!?
anyways, i got lots of lovely gifts from my registry and a few random things i didnt register for.
fave things were the nautica bedding set and the laura ashley pillows!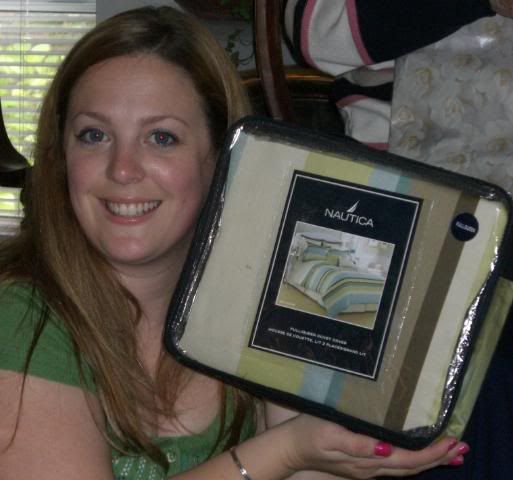 weirdest thing was syringes of tooth whitening bleach (my aunt works at a dentist haha)
random pics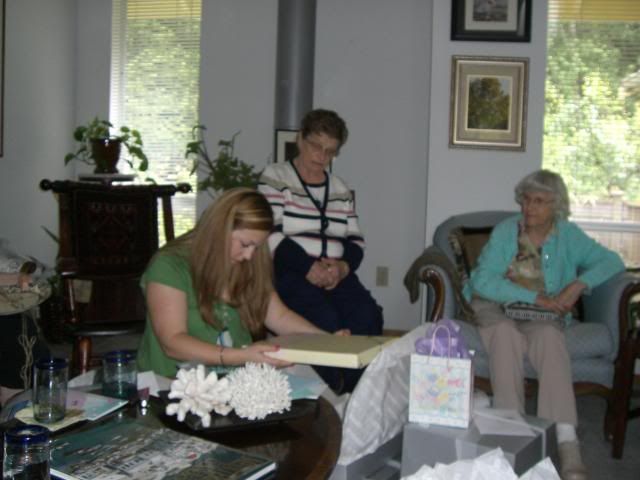 that's me and my 2 real grama's (i've got a step grama too)
my cake!
me and my baby cousin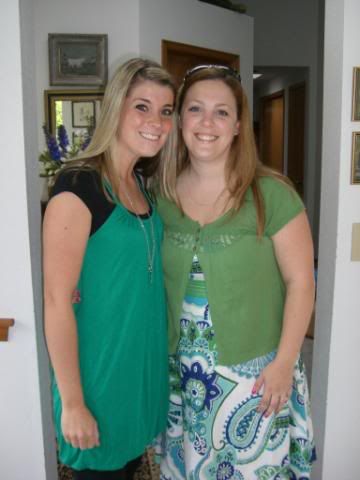 me and BFF aka Matron of Honor