My dear friend threw me a bridal shower this weekend in Los Angeles. It was fantastic! The weather was perfect, we all hung out on the back deck, had a nice lunch, opened some prezzies. Couldn't have been better. Here are a few pics:
The whole gang: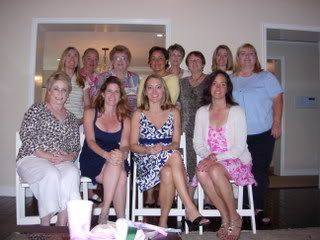 Me and my girlfriend:
Mom, sis and I with my "bouquet":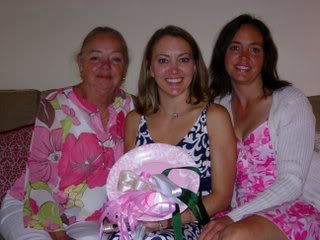 Plus, after I got to play with her daughter who is the cuh-yoo-test!
Then, yesterday morning, I got on a plane back to NY. We were actually going to arrive early until we were diverted to Pittsburgh because of thunderstorms. We sat on the runway there for 4 hours. I finally got home at about 2:00AM (a tad later than the expected 8:00PM). Mind you I get up at 4:30 for work. (Hello? Starbucks? Do you deliver?)