After taking a break from wedding planning due to finals and moving and what not... we jumped back into it this weekend and completed our boarding pass invites!
A special thanks to all the wonderful ladies who have shared their ideas and templates. : ) I have taken bits and pieces from so many people and could never have done it on my own. They aren't as "professional" as some... but I like the, they fit the budget, and it is a great feeling to be able to say I did them.
Anyways... just thought I would share. : )
Everything pre-assembly (4 pages, pocket folder, envelope)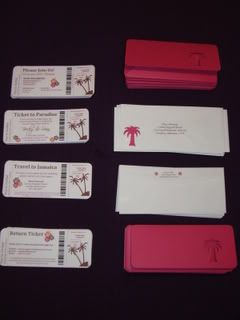 Pocket folder and Envelopes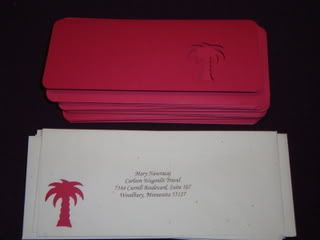 4 pages tied together with ribbon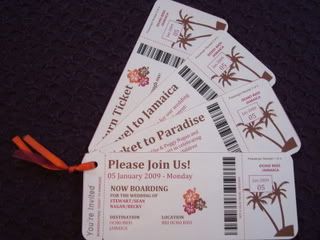 How they look inside the pocket folder (love the palm tree punch idea... thanks to whoever that was borrowed from!)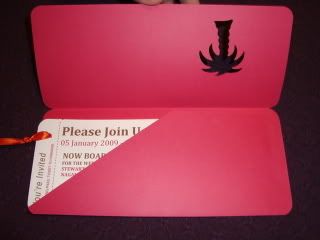 I have also attached our template.
Fonts I used include: scriptina, Californian FB, hibiscus, wmtrees1 (all from dafont.com)