My Shower was on the 10th and it was an amazing day! I was so worried about my family all getting along and between the amount of people and the champagne things went great!! A few of my friends from school and the my two best friends (my bridemaids) threw it for me. I also had my hair done like I wanted to for the wedding...which is why its so fancy! Here are a few pictures from it.
They decorated all the tables with the colors of my wedding and even go the color roses I am having at the wedding too!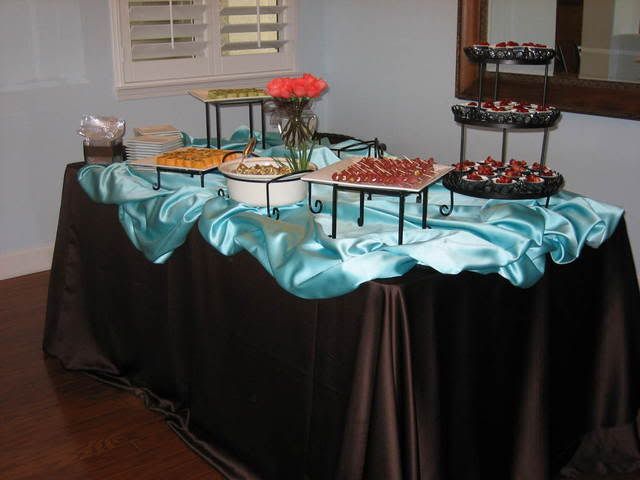 THe best picture....this is my FMIL and my FSMIL ...they had never met before and they acutally took a picture together..ahhh!!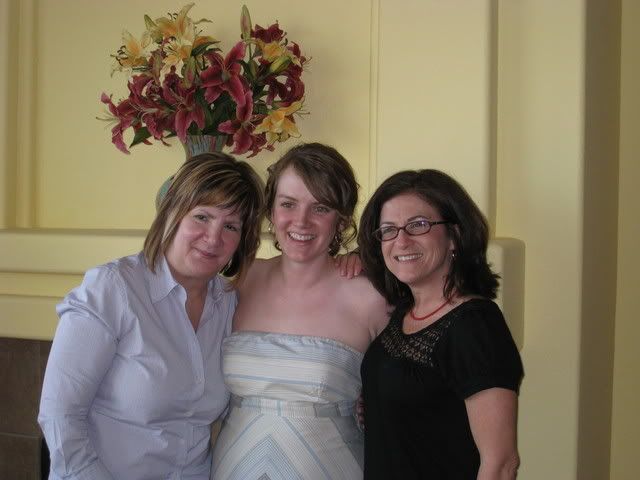 Some random pictures...they did a video with adam answering questions which was so funny!!
All the ladies who threw the shower for me....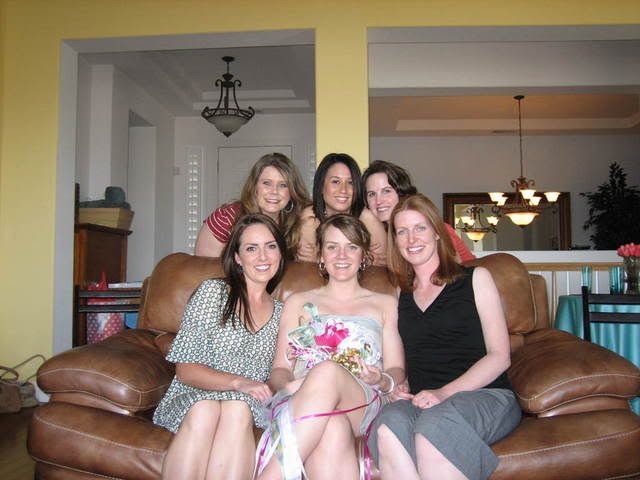 My friends who are in my wedding.....