Ok, hopefully I do this right. These are my DIY STD and invitation. The first picture is my save the date (Boarding Pass) and the second is my invitation (Passport).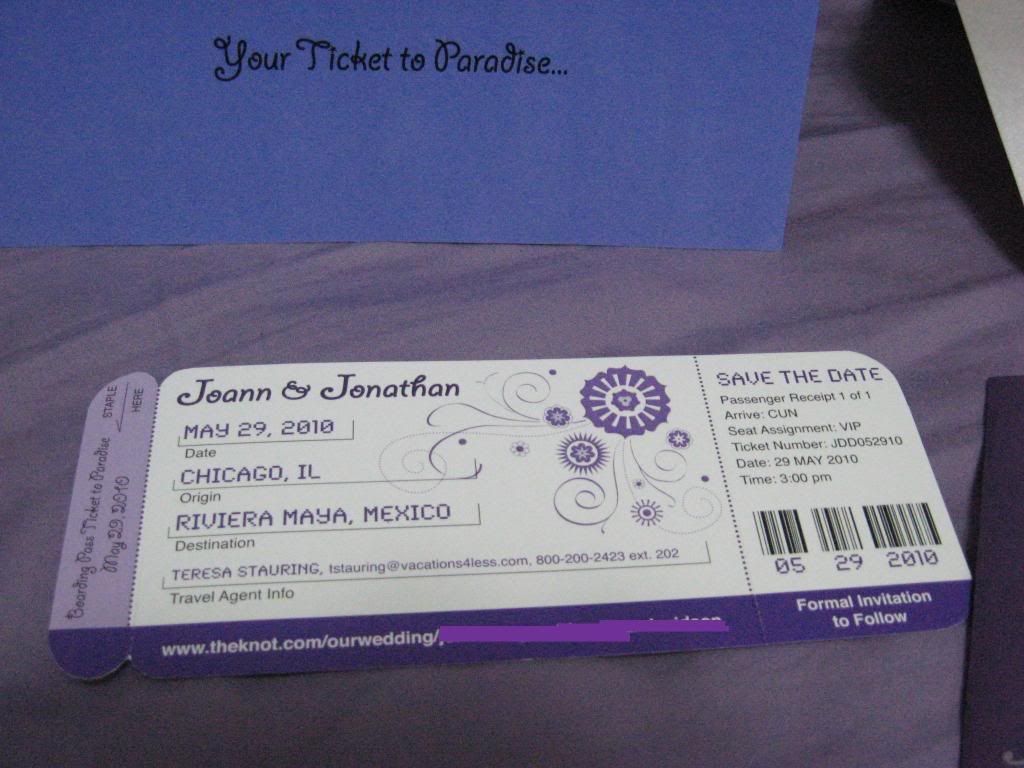 I embossed the heart on the envelope.
The next pictures are the different pages of my passport. The last page is a perforated RSVP page that my guests put in a different silver envelope (not shown).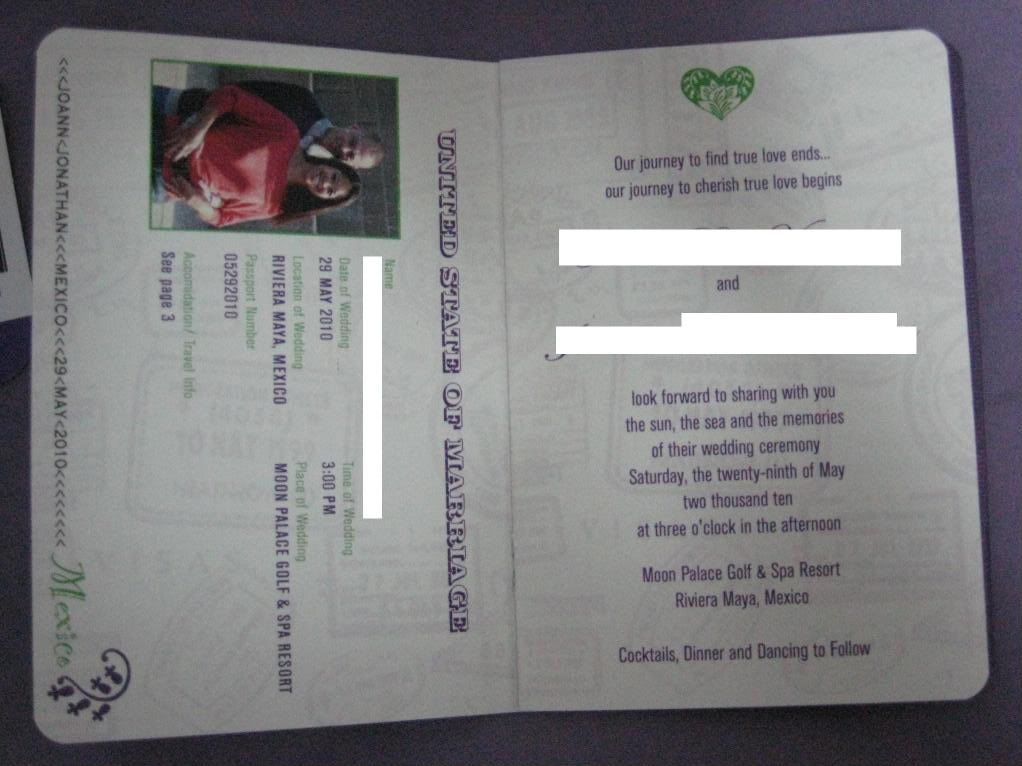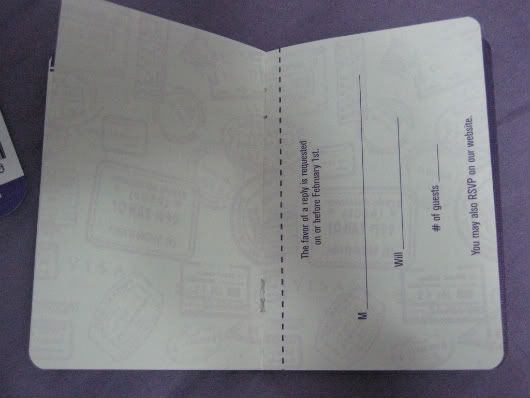 Sorry the pictures aren't the best. I'm not the best photographer.