I am trying to wrap these up this week. I lost some momentum on my wedding planning (burnt out) and I finally got excited about finishing these things.
I still need to make some changes & finish some sections, but here is what I have.
It is tri-fold, so this is the front, back & inside flap of the welcome brochure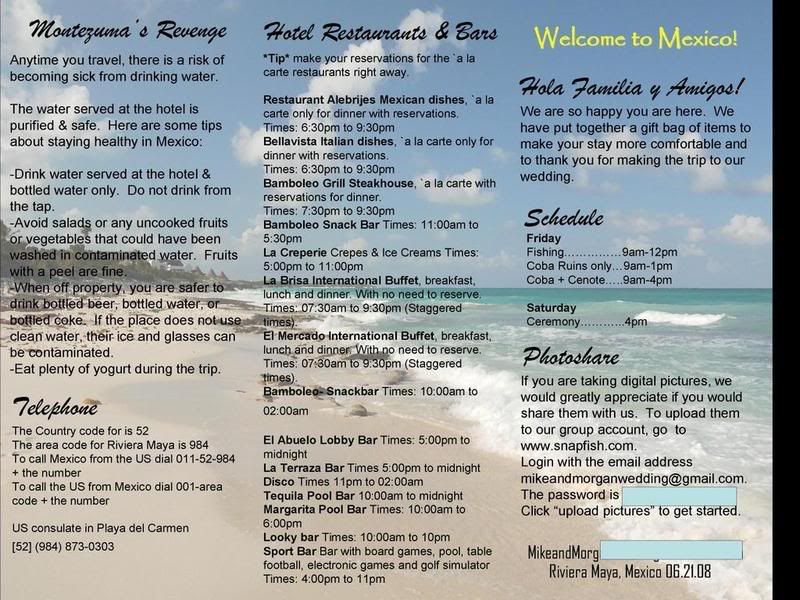 This is the inside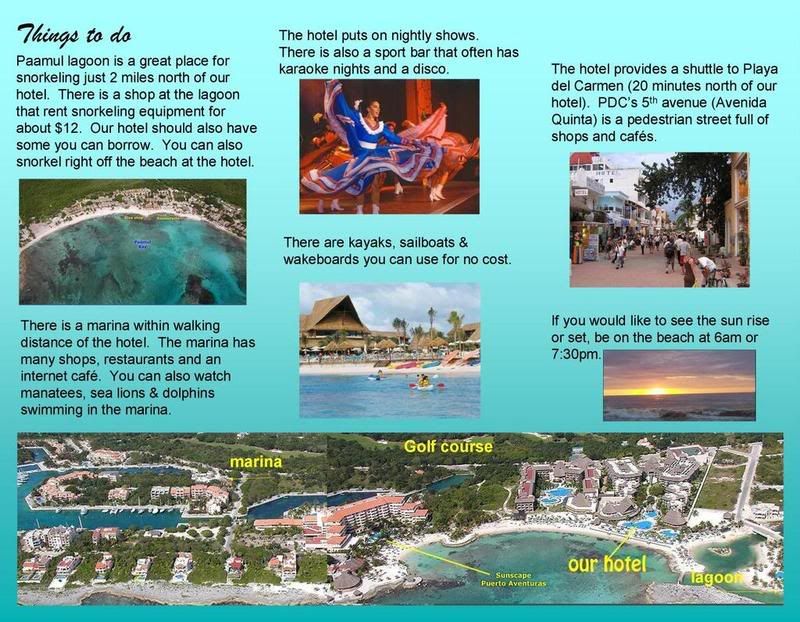 Here is the front, back & flap of our meet the guests. I'm mailing these out once I get them from vistaprint
not sure why the word "forget" didn't show up. But, it says Dont Forget.
The inside