K so this is random I know...but my best friend got a puppy a few months ago and I'm totally inlove with him. So I thought I'd make him his own special thread because he's just so darn cute
We send eachother pics of our pets all the time....lol we laught because sooner or later we'll have kids and be doing the exact same thing. K so the puppy's name is Berger (pronounced Burger because he's a little chubby mc-chubsters), he's a miniature english bulldog. After a few weeks of bringing him home my best friend Kelly and her boyfriend Teddy realized that he was deaf. So they're working on teaching him sign language etc... Its so amazing to see them together and the funny part is the sign they use for "go pee" is a finger point to the ground, so if anyone comes over and points at a spot on the floor he goes pee there. Hehe!
his first day in his new home!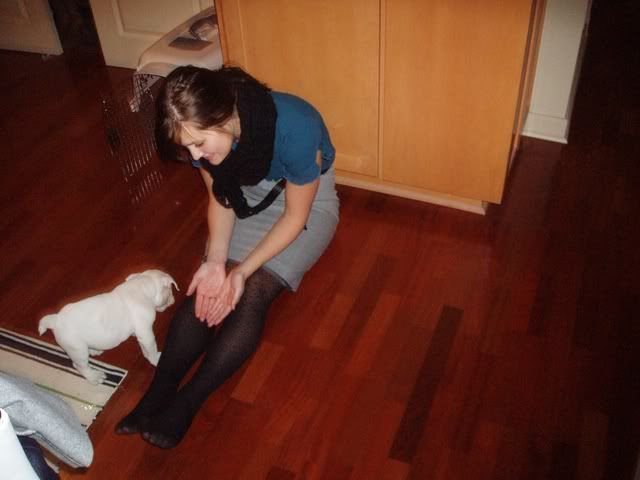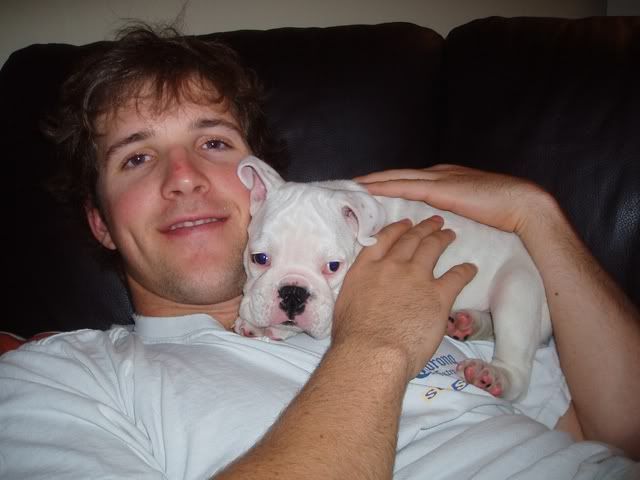 bath time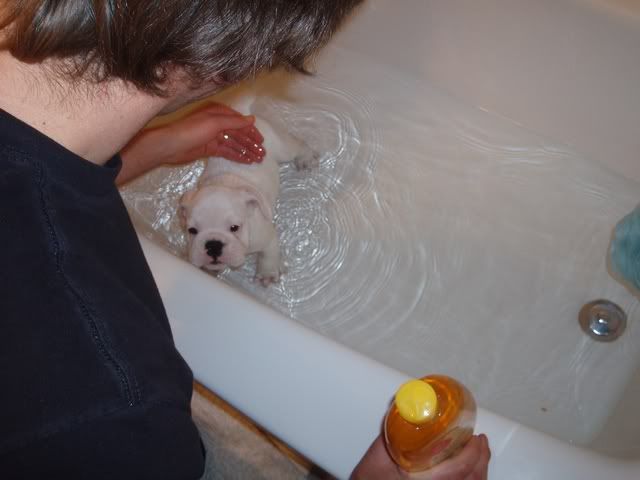 needing in the house after pee time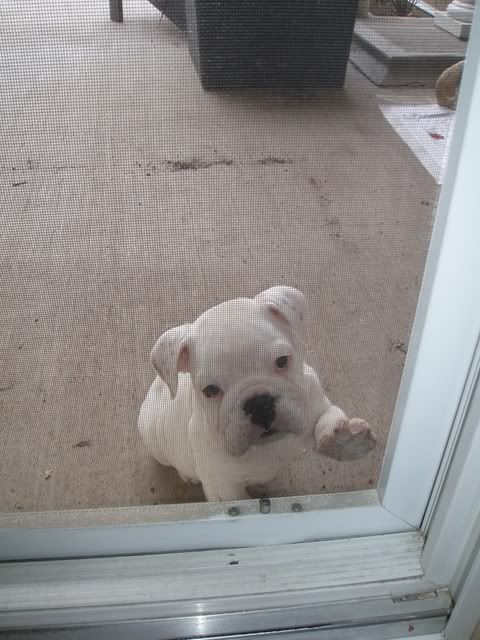 falling asleep while eating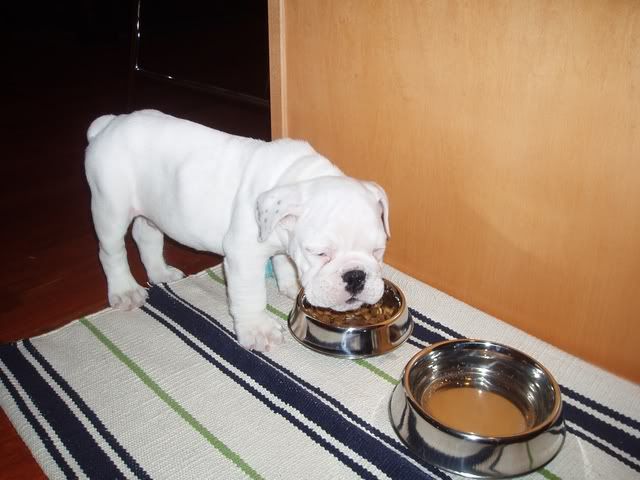 he was sick and in the hospital for a bit (the poor guy has a lot of other health issues other than deafness)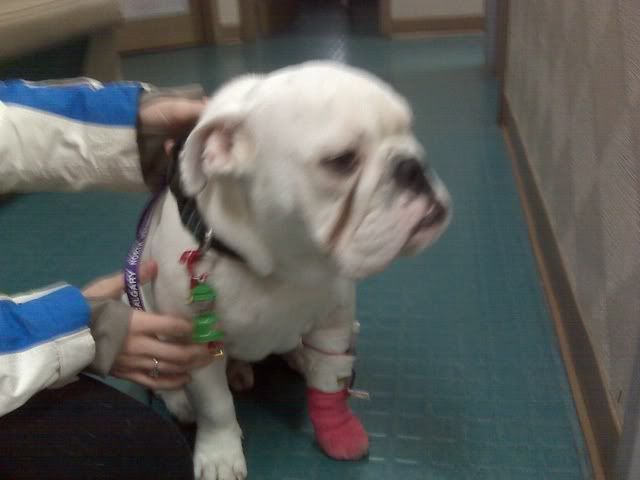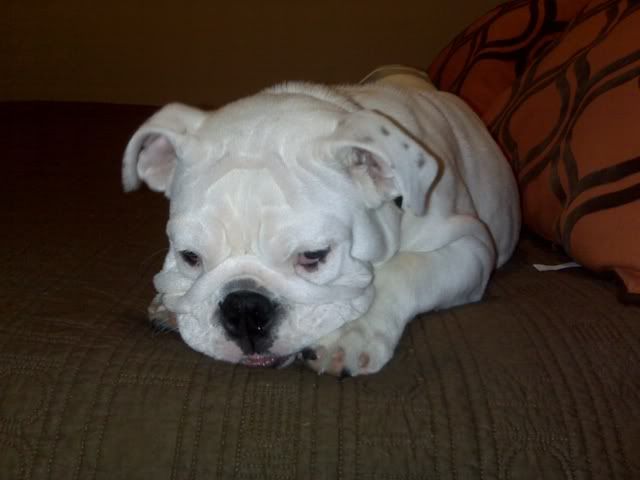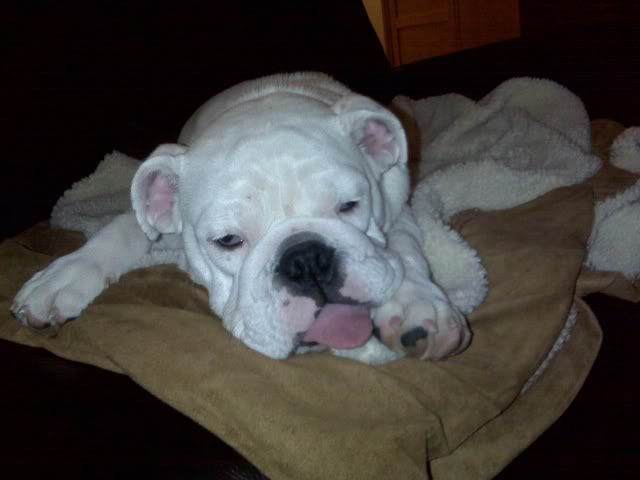 his facial expressions kill me
And last but not least here's a pic of Kelly and Teddy in their new house they just bought. Bergs loves it there he gets to run around everywhere! haha!