Its been a wonderful day today, not only is it my birthday, but my wedding dress that I ordered from Ebay came today.
This is me and my middle daughter (one of my bridesmaids)
This one isn't very clear I'm afraid, daughter can't take a clear photo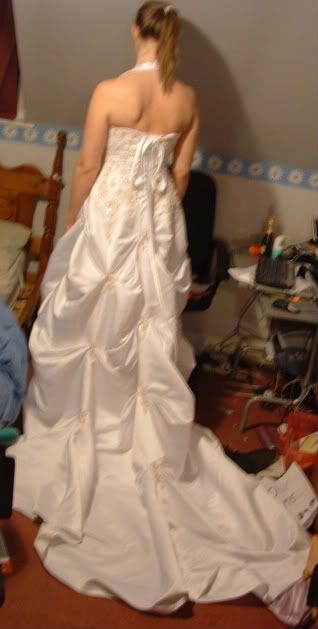 I do really like the dress but it wasn't quite as expected, I wanted all of the embroiderry to be white but as my other daughter said, it matches my hair, and it is growing on me. I think once I get a hooped skirt and its pressed it will look even better.