I have finally finished putting together my BM's gifts. I've had it all for awhile, just never had time to sit down and put it together and write them their thank you notes.
- personalized beach tote - Bought from ebay seller "Linen Classics", the seller's name is Suzanne and she was so great to work with. I told her I needed 8 bags and she gave me a discount and combined shipping.: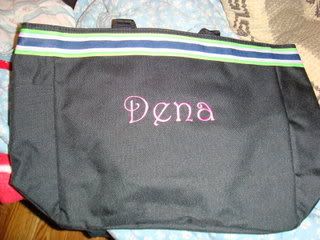 - cosmetic bag - Bought from ebay seller "eseventplanningandsupplies":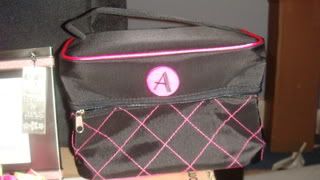 - jewelry pouch- Bought from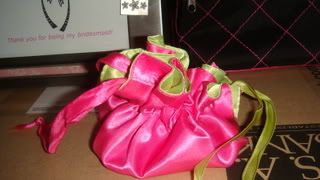 - starfish necklace - Bought at Kohl's:
- gift certificate to the spa at the resort: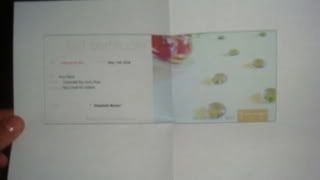 - Vera Bradley luggage tag - Bought at a Hallmark store:
- flip flops to wear at the wedding - Bought at Target: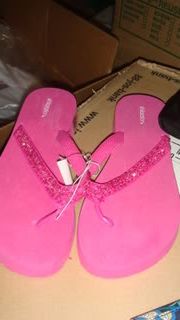 - picture frame - Bought at Kohl's:
Here's a pic of them all in the "wedding room". I can't wait til I can give the girls their presents!