Since I am now an at home wedding I only had 5 to make but they are for about 15 people.
Here they are: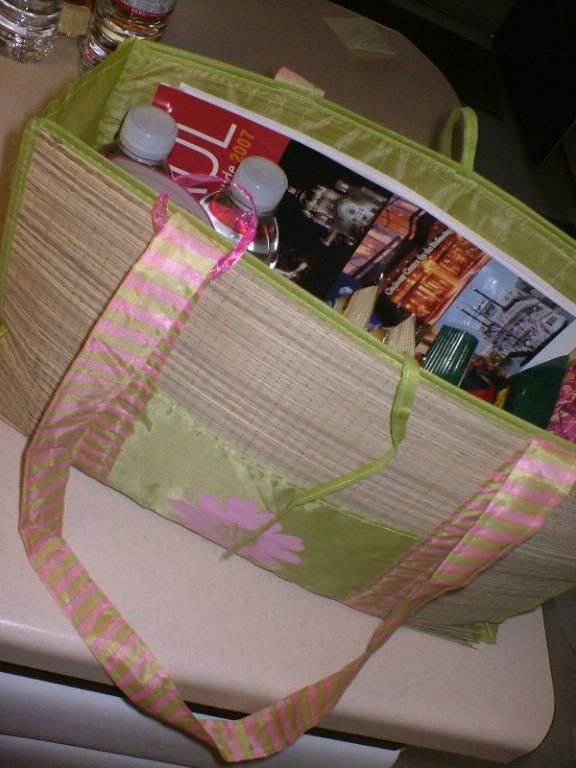 I used the bag that I have seen a few girls use and they are perfect! They are from the dollar store. I had started to sew bags but thankfully came down from my high and bought these.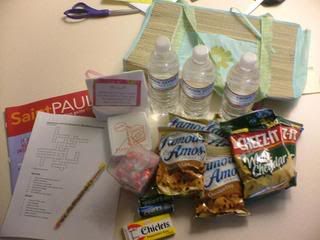 The items inside DO NOT include the scissors
My first aid kits (see link below for details)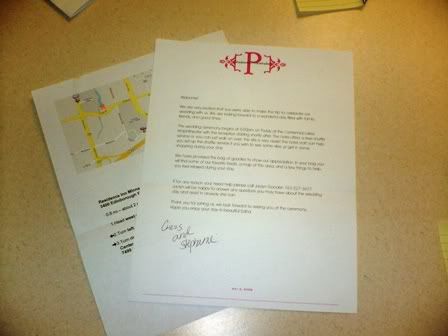 I was pretty impressed with how well everything fit in the bags.
The odd looking green tags are for the hotel- I don't want people to get the wrong bag. I threw a pair of edible undies in a bag for my freaky friend and don't want my future nephew to get that bag. That is why the signs are so big.
Let me know if you have questions.