Well spring has arrived but not in the manner I had hoped. Snow!
FH and I noticed there were some ducks at the semi-frozen pond by our house so we decided to head over to help them out with some bread. As we threw the chunks of bread at them we acted like the sample ladies at the store--we told them that it was Sara Lee bread we were giving samples of today and it was for sale in isle 5 but we had coupons for 50 cents off if anyone was interested. I am a nerd!
They got so close to us.
Little foot prints in the snow!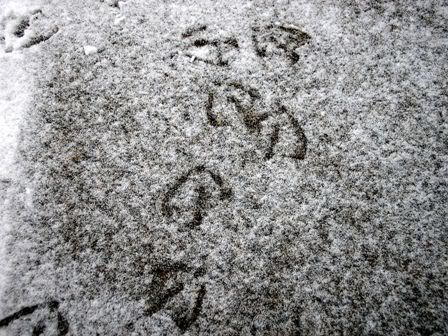 Notice the snow 'stache