Quote:
Originally Posted by CND_Redhead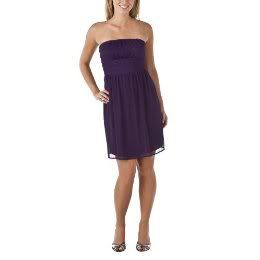 Just ordered these dresses from Target. The pic is a little hard to see but they are a deep "honest" purple.
A little nervous b/c I'm not use to ordering online for myself let alone for 4 others. Keeping my fingers crossed till they come in and I can have my girls try them on!
Cute dress! I'm going with a similar dress and colour...can I ask what sort of flowers you are going with for you and you're bm's and what is the groom and his guys wearing? Thanks!