Some of you know that we are going a bit non-traditional and having kids make up the majority of the wedding party. The trouble I'm running into regards the boys shirts. I have an average sized 15 year old and a skinny minny 10 year old and 2 inbetweens. Where can I find the SAME shirt that will fit an average sized 15 yr old and a skinny runt 10 year old? The 10 yr old will NOT fit a mens size small, likewise the 15 yr old will not fit a boys size 16.
I'd like the shirt to be the same color or very similar to the girls dresses.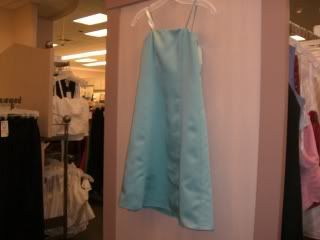 I'd also like it to be similar in style to a camp shirt or cubavera shirt, in rayon or poly/cotton blend.
Your challenge, if you choose to accept it, is to find me a shirt! Doesn't have to be online, a store would work as well, as long as its a chain available in the greater Seattle area.