Thank you girls for all you help and support over the past few months. It's because of all of you, I got through all the craziness of planning and second guessing. I was also put in contact with so many great vendors I never would have found on my own.
I hope some of my ideas and projects help others just starting out.
VENDORS
Minister
John Fagan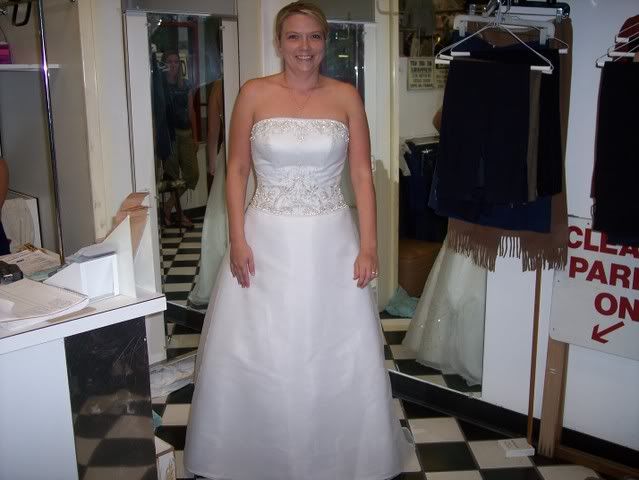 Makeup/Hair- Had a trial in June, but didn't want to do same exact thing because we were having engagement photos taken. (and Matt was there!)
Makeup was a little strong, but hair was beautiful.
Wedding Hair (Edyta's Hair). love this!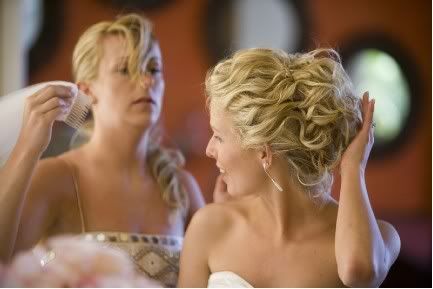 Wedding Day Jewelry
Earrings
Ordered these but have not received yet.
Hair Barrette- also from Whiteaisle.com. I'm very excited to wear this. It's sooo pretty in person and there is nothing cheap about the piece. It actually has a nice weight to it and feels very solid. I would think this could easily sell for $40+.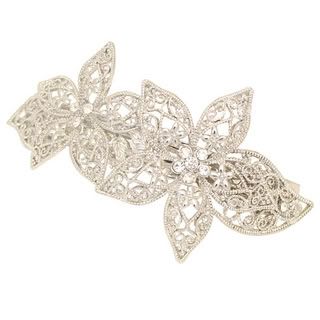 CourtHouse ceremony dress- Macy's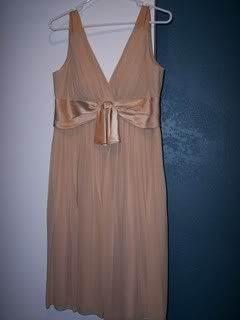 Courthouse earrings. Had these made from etsy.com KimberlyAnn's
This vendor was sooo wonderful to work with. She custom made bracelets and earrings for my bridesmaids and when I couldn't find something to match my great-grandmother's necklace, she created these gold and pearl bead earrings.. very pretty! She even threw in a cute pair of earrings for free!
Bridesmaid Dresses- Nordstrom's - great return policy and very helpful via phone when trying to track down a size that was no longer showing on website. My 3 girls are all different sizes so this dress was great for all.