Hi ladies! I have finally finished my Save the Dates. I got the idea from another BDW member, Misty, and I used our themes instead. Take a look and please leave feedback and your thoughts.
I liked that Misty included where she got things from, which made it easier for me to do my own, so I am including it here as well.
I ordered 200 luggage tags (a minimum of 100 per box but we had 175 to mail out) from Luggage Tag 1840-620x Colored Molded Rigid Plastic. I am selling the other 25 if anyone needs any if I cannot find anything to do with them.
I ordered custom business cards from Vistaprint to print the front and back. The front of the card has our monogram on it and the back has the information for the Save the Date, just like a regular luggage tag would.
I used satin ribbon for the loops from JoAnn's Fabric (couldn't find the color I wanted and needed from Walmart - although they have a GREAT selection of ribbon) and the purple ribbon from Michael's. I made the pearl rings from cream pearls purchased at JoAnn's Fabric and wire purchased from Michael's. I had extra pearls left over and since that's our theme, I will make my flower girls' barrette's out of the pearls.
I purchased the envelopes from paper and more at
[/IMG]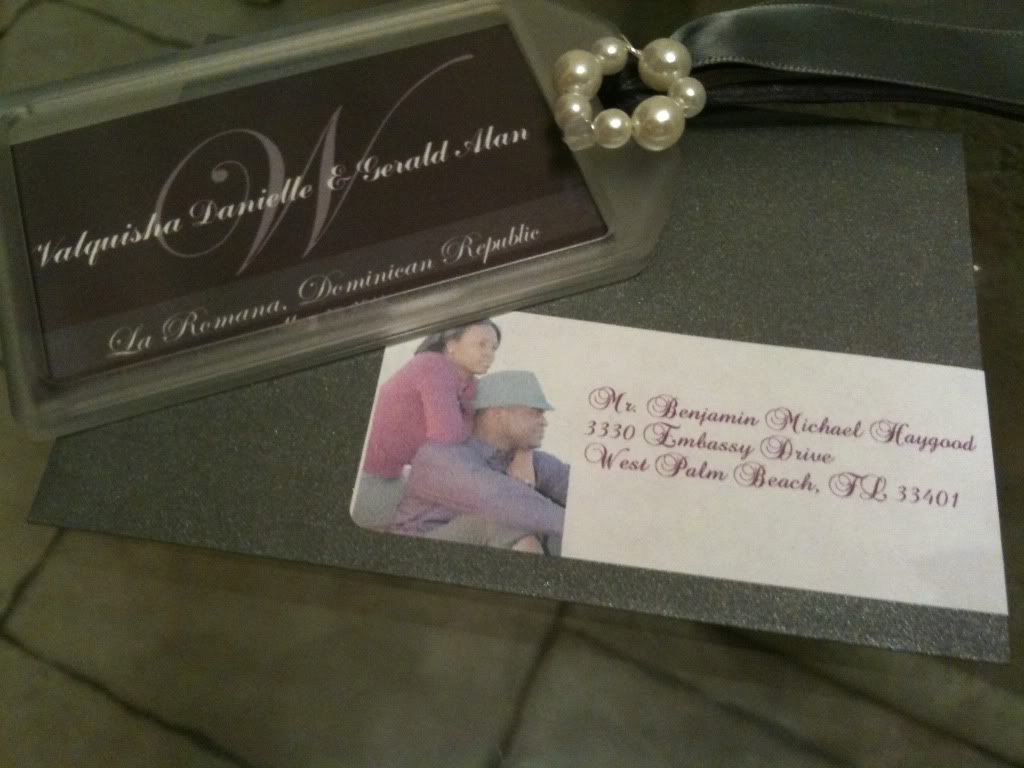 Thanks for reading