It took a lot of time on the computer, printing shop and then cutting! But they turned out fantastic, better than I could have imagined. I am quite happy that I did not have to make a whole ton like some of you because of the labour intensive cutting!!!
I used beautiful (but expensive) cardstock that had a metallic, pearly finish. A little hint, don't waste your time trying to print them on an inkjet printer. They are your wedding invites! Take them to a printing shop and have them printed on a colour laser printer. At Staples, it was only 23.00 including tax and their "rip fee" to print 20 pages. Save your document as a PDF file though and bring it on a cd or USB because the shop might not have the fonts downloaded on their computer. That happened to me and I had to drive back home and re-save them as PDF files and drive back to get them printed!
A big thank you to the many templates I looked through found on this site. There is no way I could have done it without them! So THANK YOU! Any questions just ask!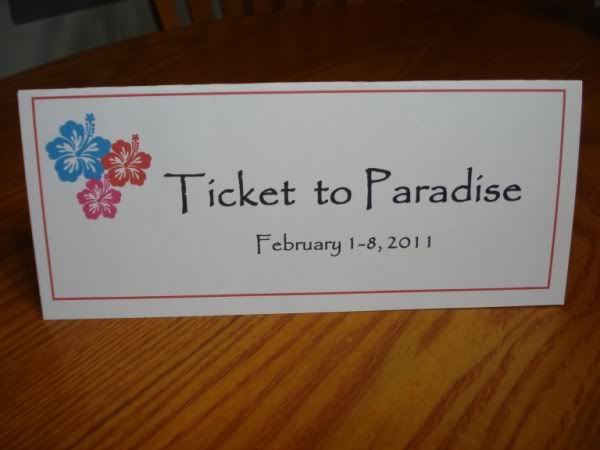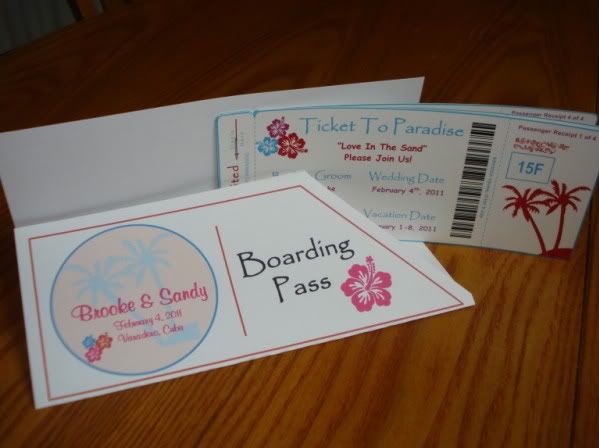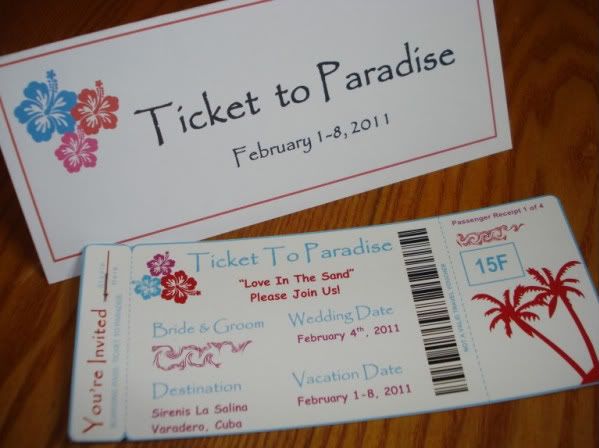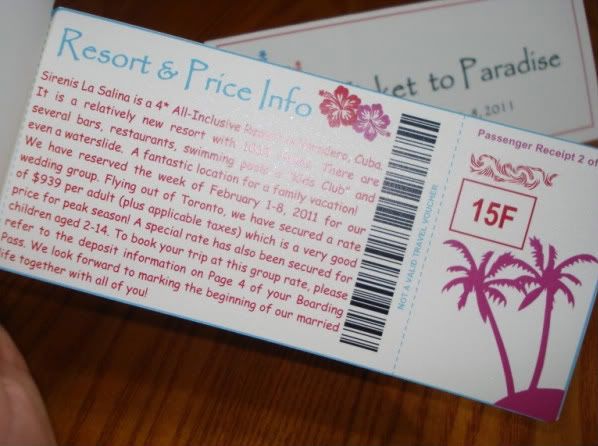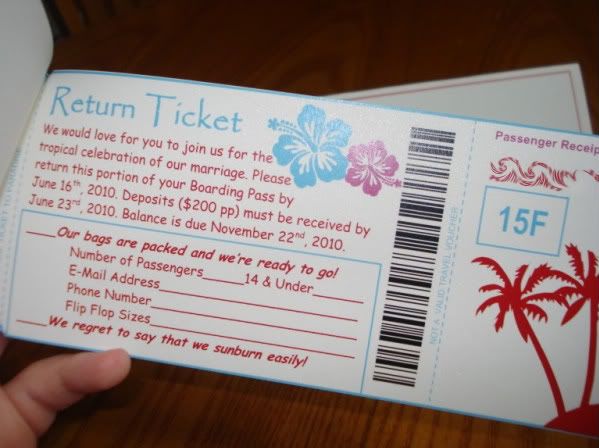 I didn't take any photos of the invites in the envelopes, but I used red envelopes to pull together the colour scheme and printed address labels on my computer with the hibiscus flowers on them. I finished with some metallic tropical fish stickers just for fun.