Guestbook:
I made postcards on VistaPrint and will be putting them on the tables with sharpies, then mailing them back to us:
PIC: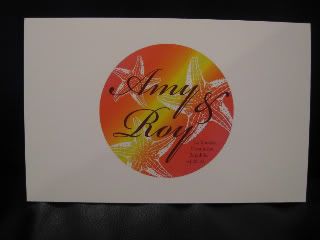 Programs/wedding day timeline:
Made these myself:
Front will have wedding week timeline and backside will have common Spanish phrases.
*note the spelling error on Republic  That's what stress will do to you ladies, as I'm normally a spelling nazi!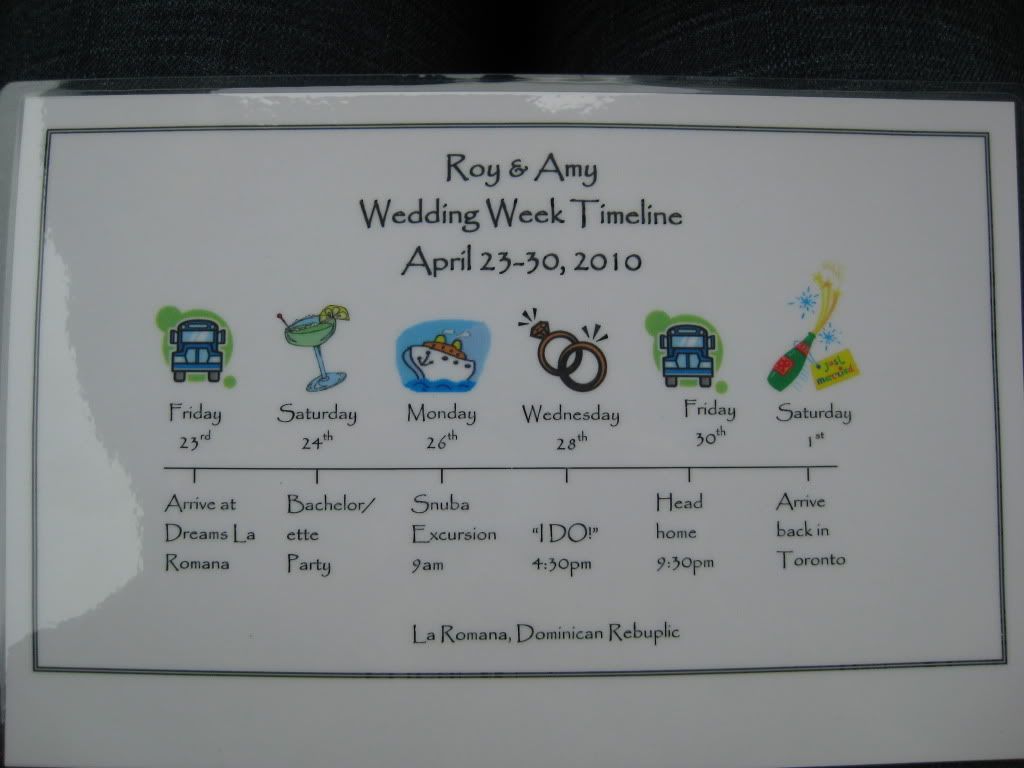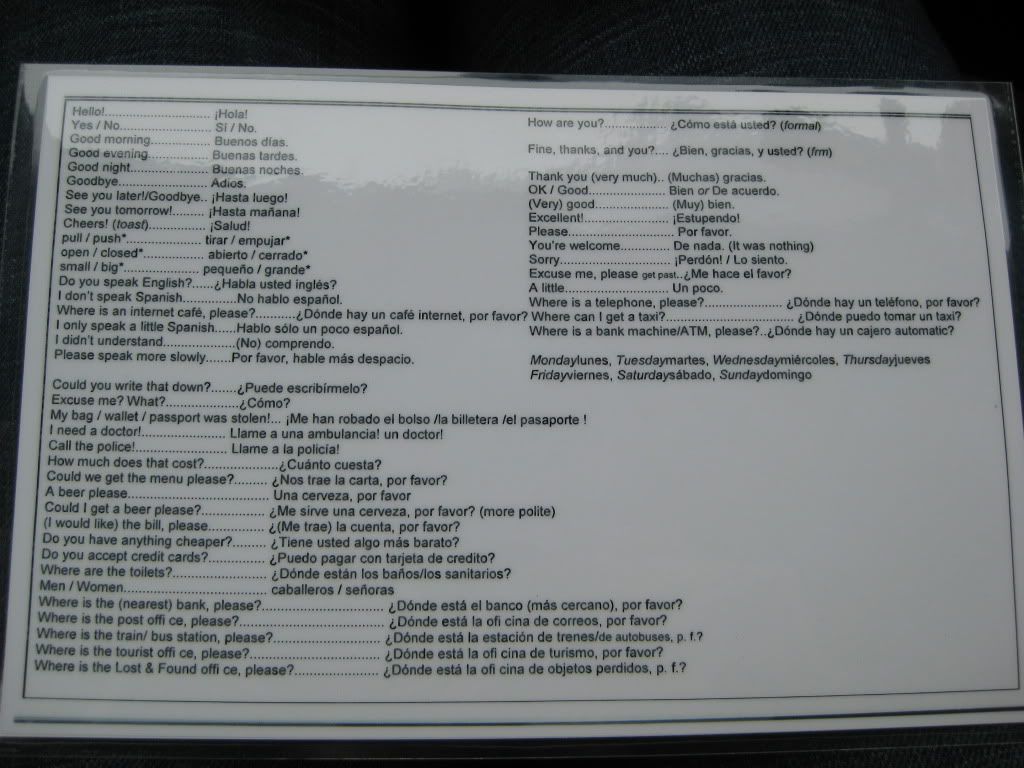 Photographer:
We've booked HDC Photo for 4 hours on the recommendation of many brides on here.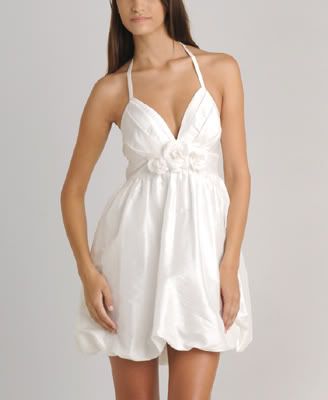 Legal day:
I wanted my 97 y.o. grandfather, who wouldn't be able to travel with us to the DR to have a special role in our marriage, so we had him attend the legal day ceremony as our witness prior to the trip. We had a nice lunch afterwards and voila, we're married! Of course both he and FI could not keep a secret, so almost everyone knows now!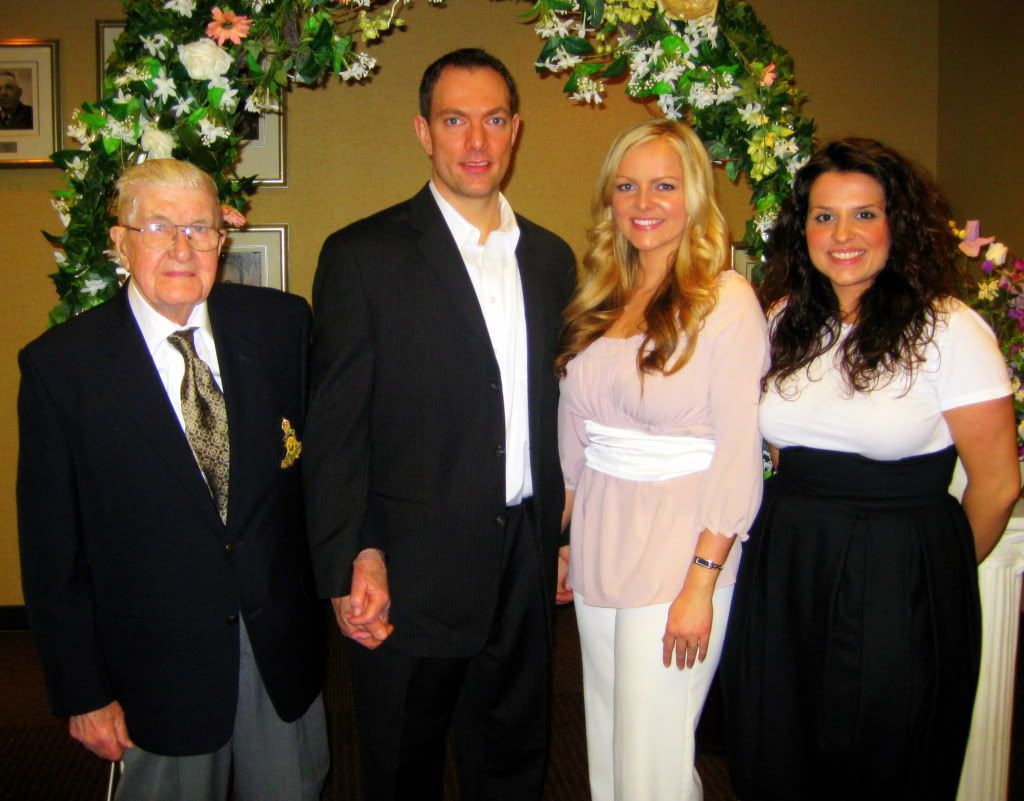 Bridal Shower:
My lovely BMs threw me a (non surprise) tea party themed shower at my FSIL's house: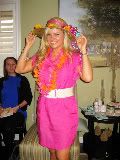 Oh boy… I think that's about it!!! Thank you everyone!