The 2 week countdown has begun and I am pretty much almost done with all of my DIY projects. Well until I find something else that I want to do LOL! So here are some more items that I have completed.
Originally I wanted to use the Thank you parasol but just couldn't see myself spending over $35 for something that would be used for a few minutes. So I decided to go another route and make a thank you sign instead. Here is my variation. (this is not one of our vows this was a sample I got from the internet)
FI and I are writing our own vows and I refuse to have a scrap piece of paper so here are the vow cards that I made. I kept with the whole theme and designed around the embossing I used for my TOJ.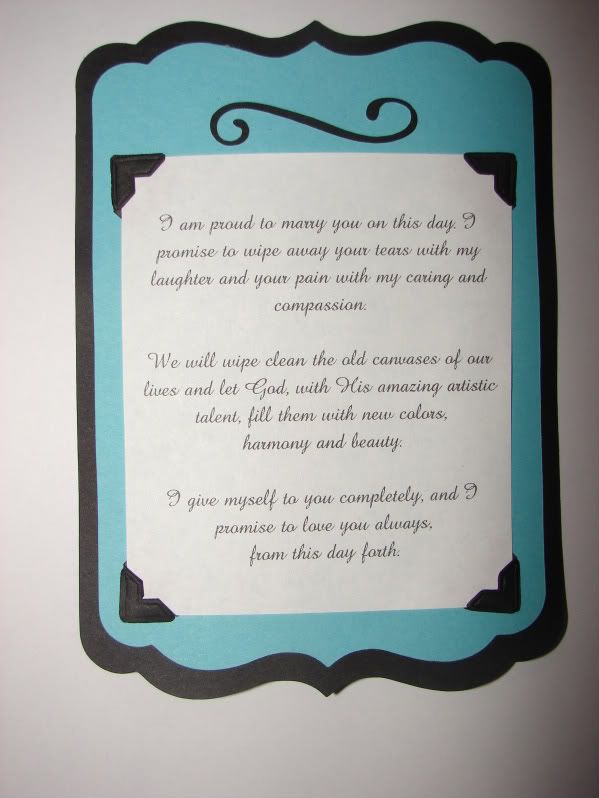 We have about 8 kids in our party and want them to feel just as welcomed - so we are adding a few things in the OOT bags for them. Here is an activity book that I made for them. I made a crossword puzzle using our info on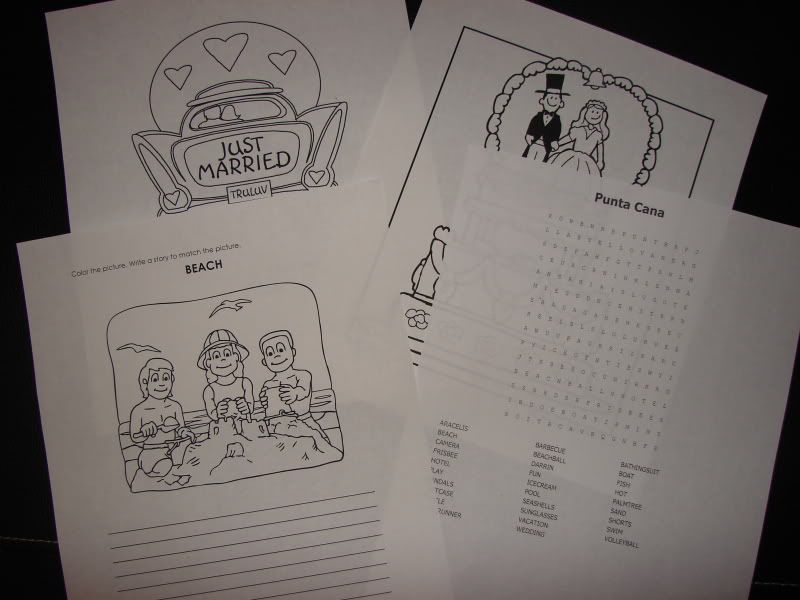 Finally, I wanted to make the mint matchbooks for after dinner. I will have these on the tables. I made a variation of the damask and our logo.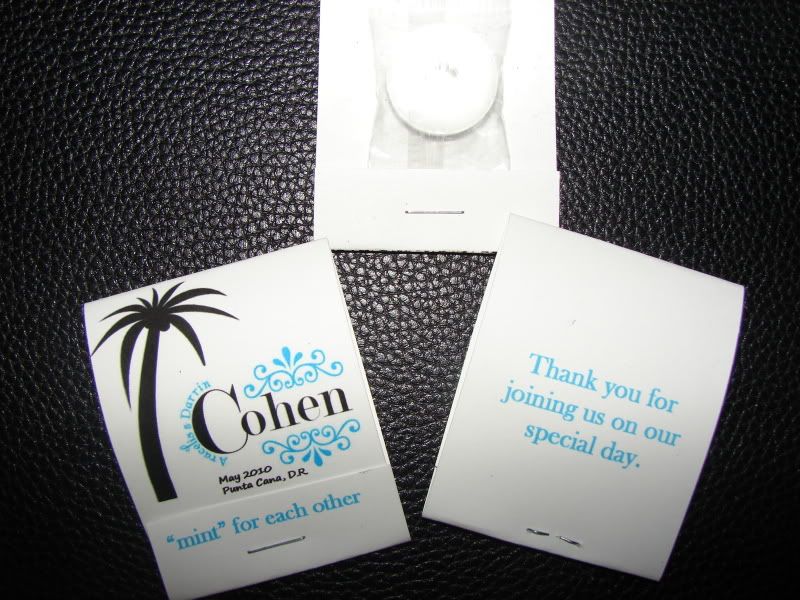 I'm hoping to get back my printed OOT bags this week so that I can put one together and post pics.