hey ladies the wedding is over now and I will be selling all my extras. I am on here sporadically atm trying to organize my house so you can either PM me here or email me at
TTD $85 dollars in excellent condition. Chiffon overlay with bling at bodice size 8 but I am a size 4/6 it had a bit more room than I needed I think but it worked. I am also 5'7 tall and it fit to floor.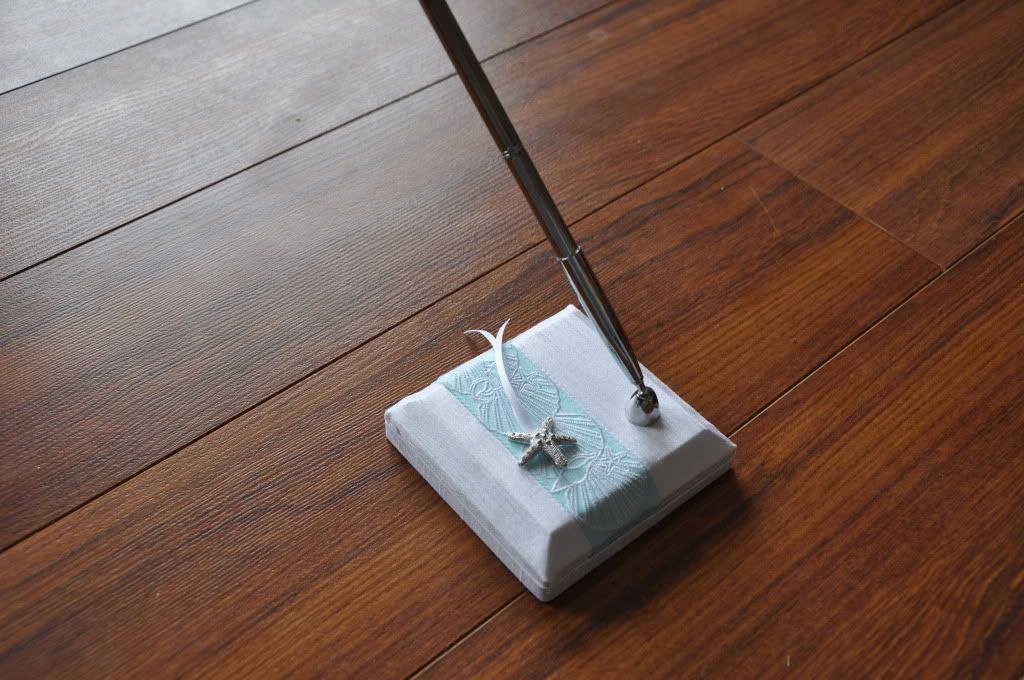 Starfish pen holder has pillow and basket $60 for all three or will sell individually if I must. Paid $30 or more for each piece when I bought them.
Organza chair bows and tourquoise overlays, they almost match 100 percent. I have 1- 25' by 5' wide and another that is 30' by 5' that we used for draping on a backdrop
39 chair bows - paid 115 for bows and 70 for the overlays will take 150 for all of it or a reasonable offer. Its in excellent shape and clean. Prefer to sell it together but can seperate it. I wont seperate the bows though.
Black Organza have at least 35' by 5' wide used for backdrop draping with twinkle lights - $30
Bouquets 3 Bridesmaids bouquets and one bridal bouquet with bling- real touch orchids, red roses, and tourquoise gerbs $200 obo for all of them.
floating heart candles 2 boxes of 12- $6 each for hearts and
flamesless silver tealights for luminaries or hanging lanterns box of 12 - $12 dollars