Hi,
I mostly borrowed the templates from others on this site and modified to meet my needs (So- thank you so much to the others that have shared). I am attaching the templates that I used and some pictures.
Here is the Boarding Pass Save the Date
Boarding Pass Save the Date and Envelope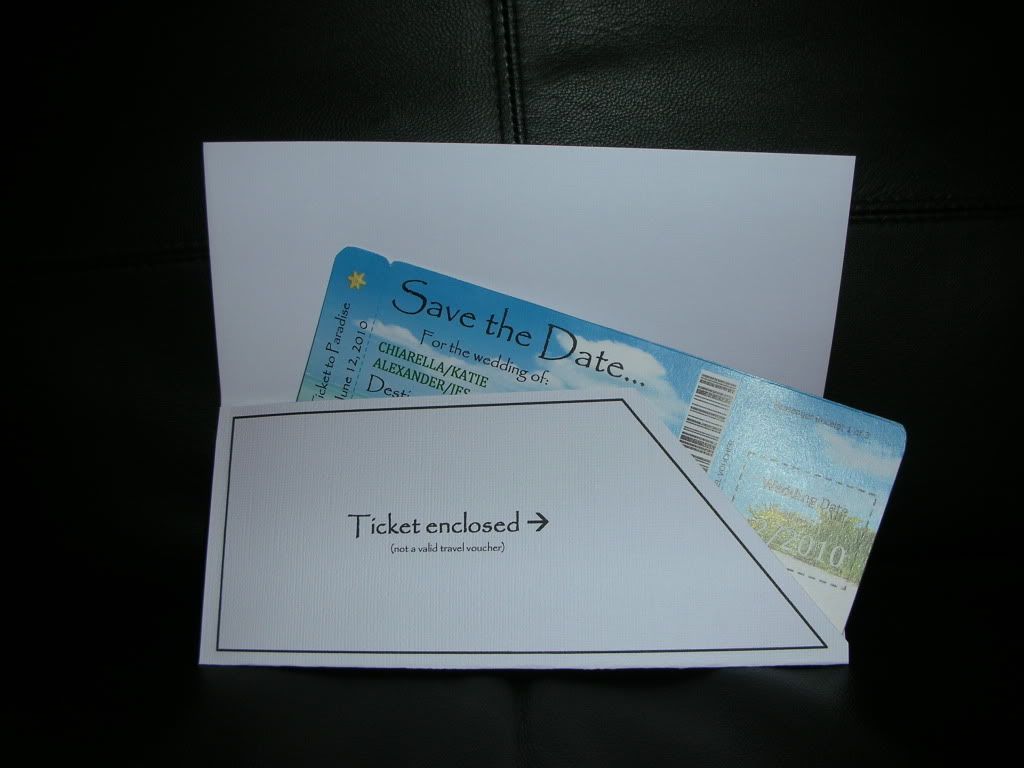 Passport Invitation Package
RSVP Card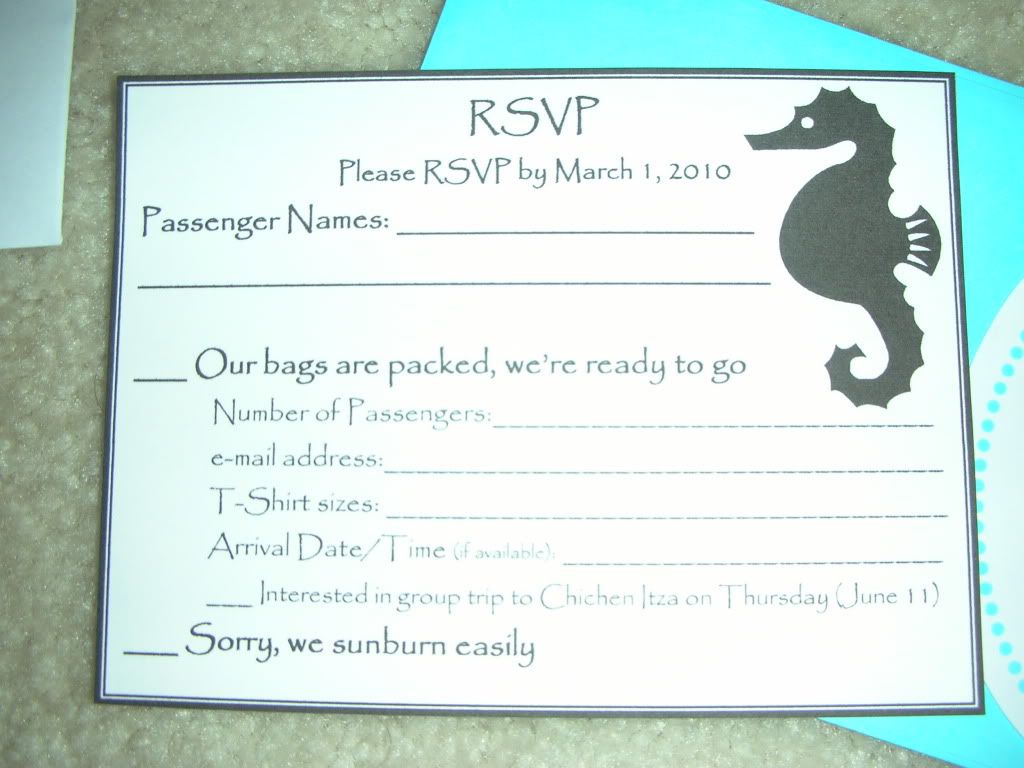 Invitation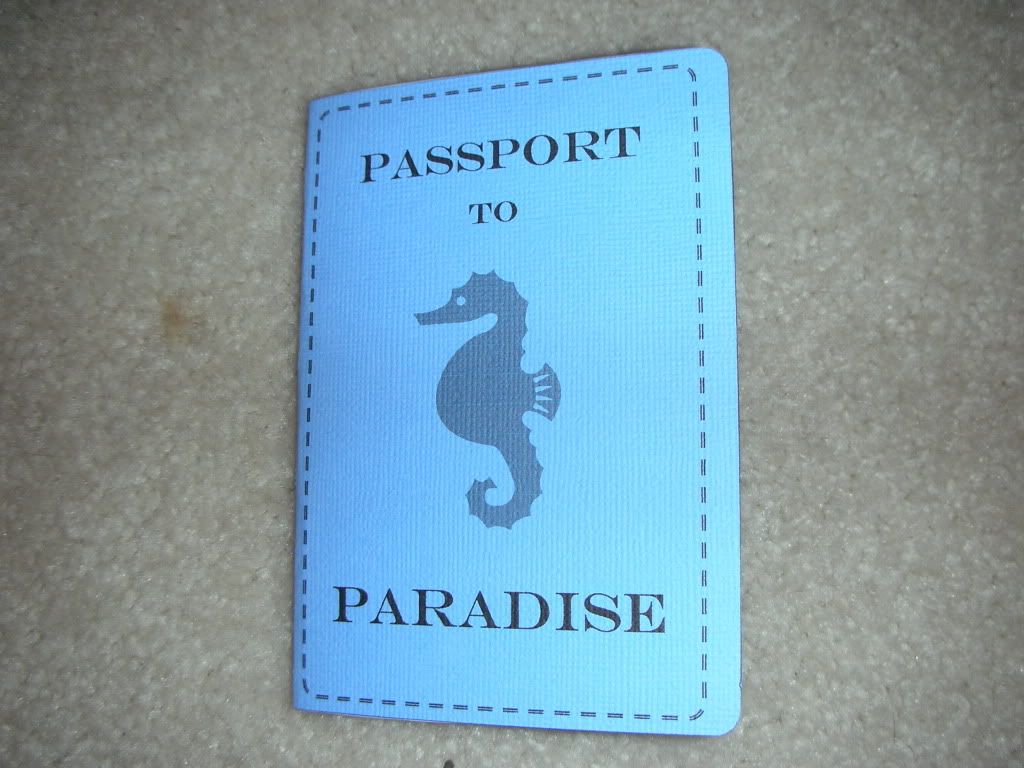 I couldn't attach the address labels because of their size, but I just used Avery labels and chose a seashell background from Microsoft Word and used mail merge to put in the addresses.
I didn't put pictures of the inside of the invitation because I wasn't able to blur out the personal information but if you want to see it you can look at the template.
The Save the Dates also had two other pages with information about the hotel and booking and Passports. I didn't have a good pictures of those pages but you can see them in the template also.
I used AC Cardstock from Michaels for the outside of the passport invitations and the envelope for the save the dates. I used regular scissors to cut them all out (I would suggest a more sophisticated cutter if you don't want it to take forever). I used generic white card stock for all other parts.
Hope this can help someone.