Although I haven't contributed much to the BDWF I have made a habit of regularly trolling it over the last year or so to get ideas for not only my OOT bags, but all aspects of my wedding. I can't even count how many times I've told people "there's this great forum/blog where I've gotten all these ideas..." So if you notice that something I did looks familiar, it's certainly no coincidence. Between these bags and other stuff I've done my guests are going to think I'm so creative but they have no idea! Anyways, I have 49 people coming to the wedding and all couples get 1 bag (2 mugs per person) and singles get their own bag.
Bag contents:
Mug for each person
Chapstick (ebay)
Travel candle (amazon)
Matches (foryourparty.com)
Spanish for Dummies (target)
Bug wipes (ebay)
Antibacterial gel (bath & body works)
Sunblock (target)
Photoshare card (vistaprint)
Welcome letter (vistaprint)
Oh Shit! Kit - Advil (sam's), Immodium (northern safety), Aloe (target), Band-aids, and generic Emergen-C (Jewel - tastes better and much cheaper than the real stuff). I got the sticker labels from vistaprint as well.
My bags ordered from Executive Advertising
My mugs ordered from 4imprint.com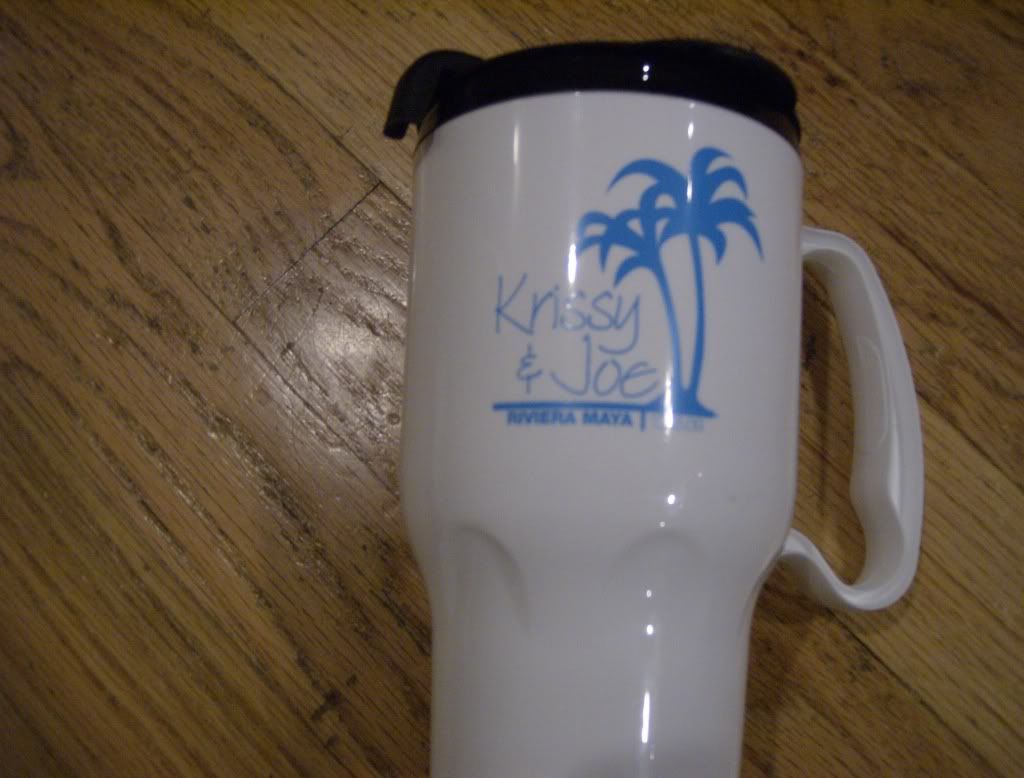 Side 2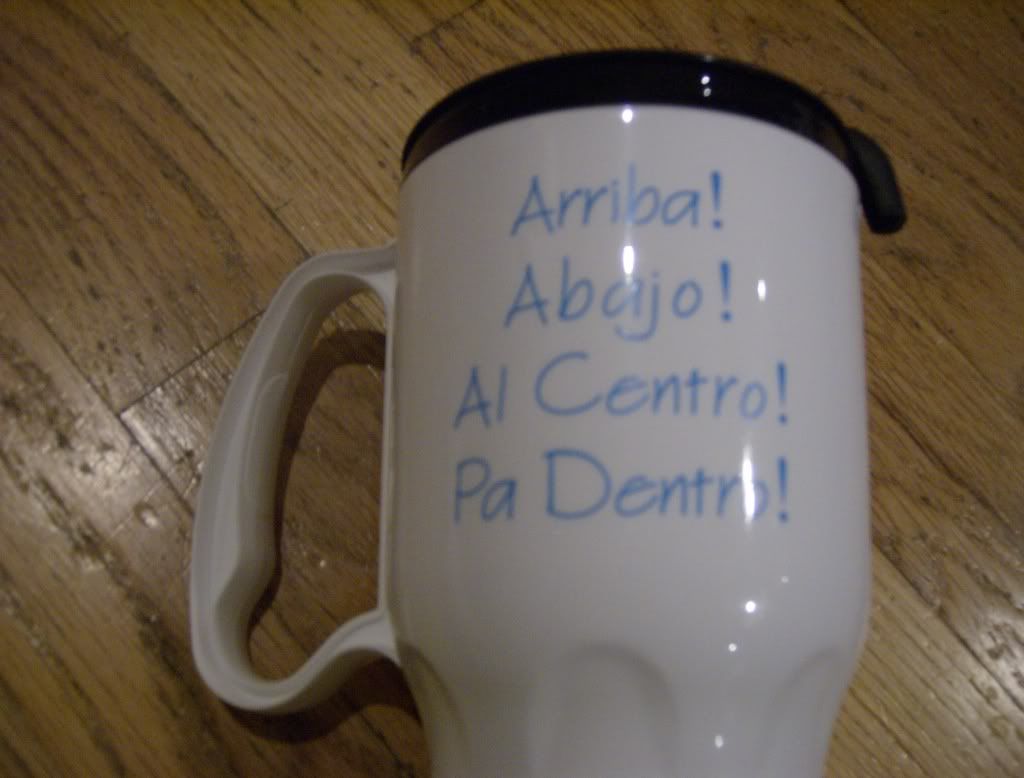 Here are the contents for the Oh Shit! Kit and the final product: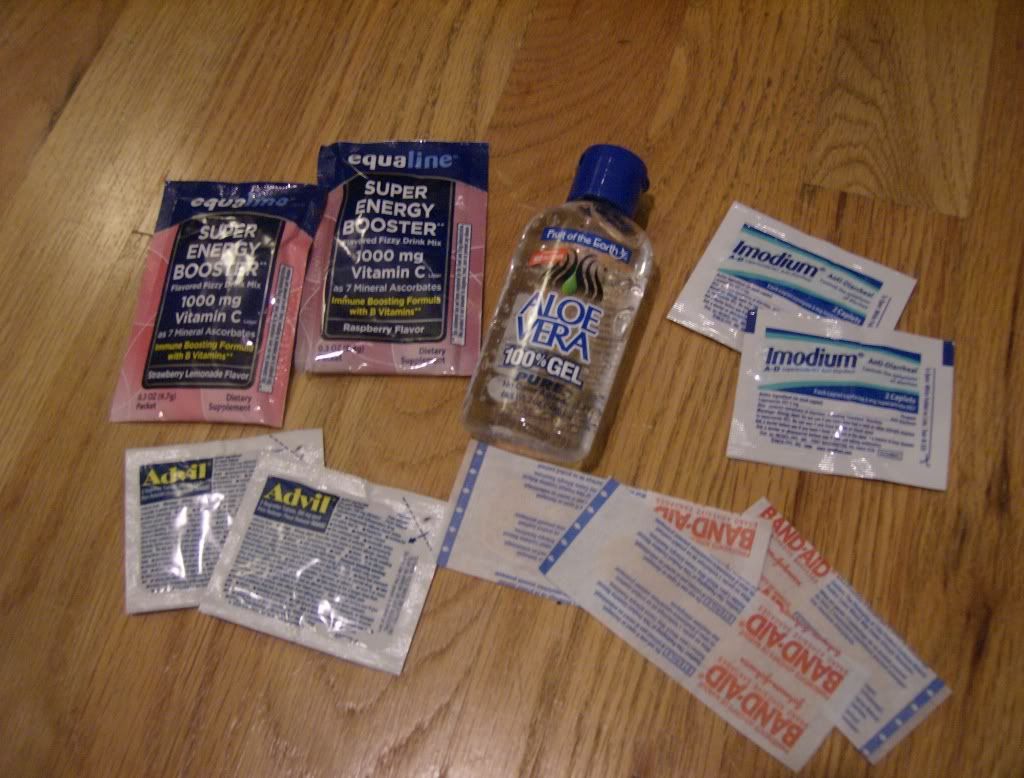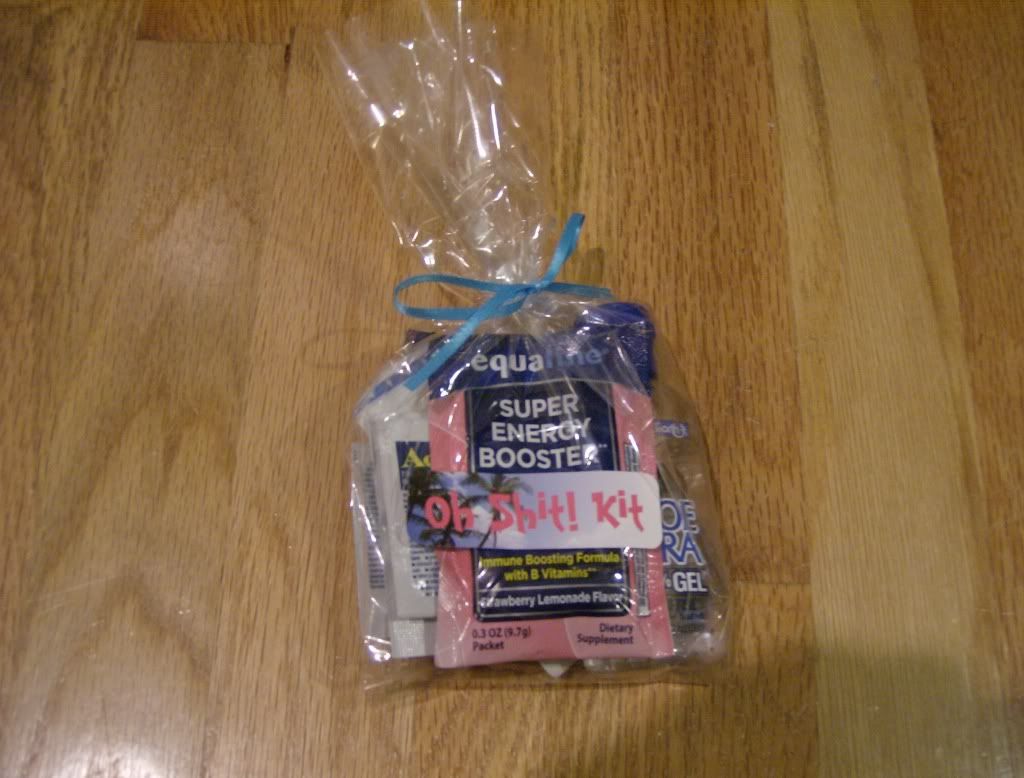 The rest of the bag contents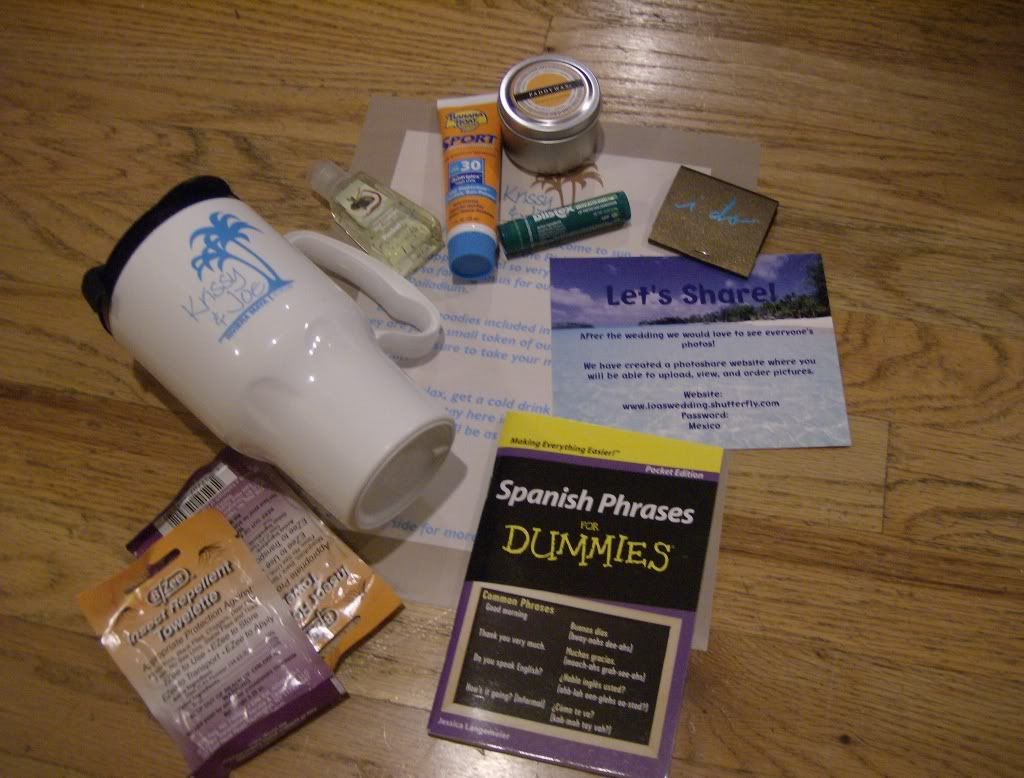 Thanks for all the great ideas. I hope my guests love them as much as I am expecting them to