Hi everyone,
I received a couple of questions on the details on my invitations so here it goes! (I know that its a late post!)
This was my orginal post: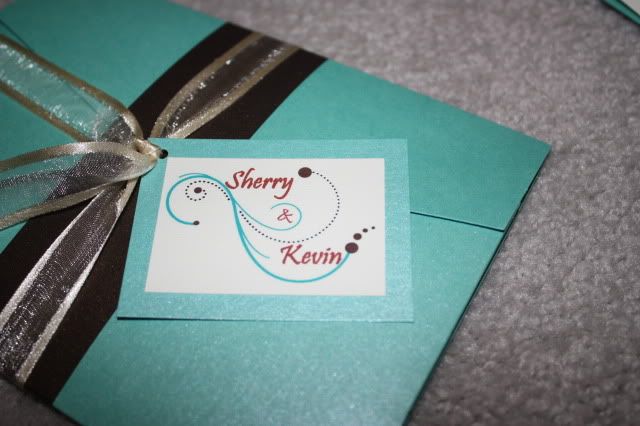 Supplies:
-Rectangolo Pocketfolds in Tiffany from cardsandpockets.com (I really recommend this vendor. They have a vast selection and their customer service is awesome!)
-Invitation Mat in Bronze (metallic color) from cardsandpockets.com
-Invitation paper: this can be any paper you want. I liked having more texture so I bought Classic Linen in Natural White 80lb, which is more of a soft cream color, from Paper Presention. I went to the actual store but they sell through their website as well:
For my fonts, I used Pristina, Rage Italic and Segoe Print (downloadable from dafont.com). I made the invitations on excel and sized them to print on regular 8x11 paper and then I used a paper cutter and cut them to the size I wanted.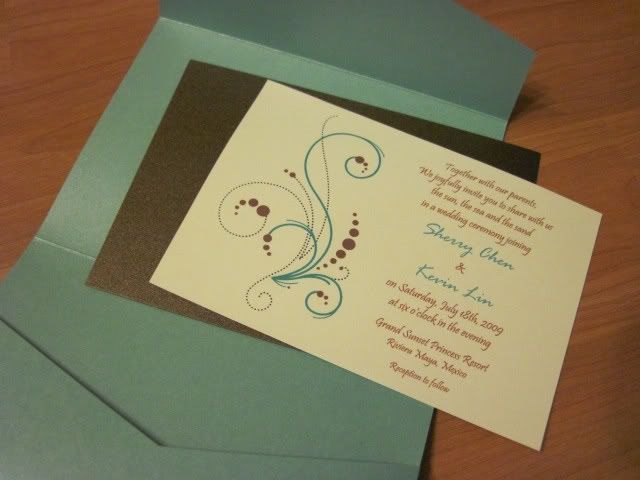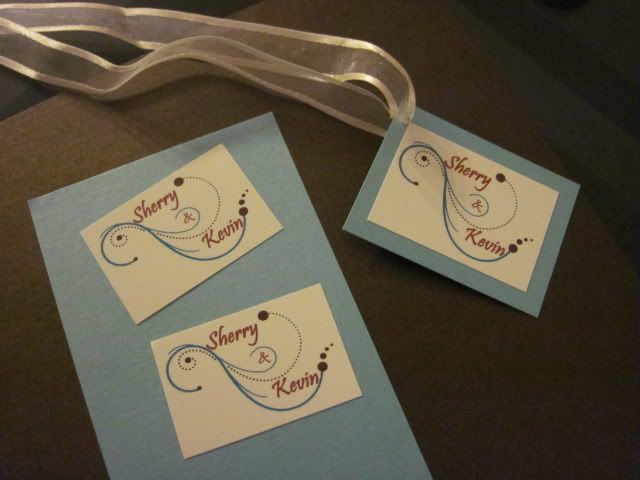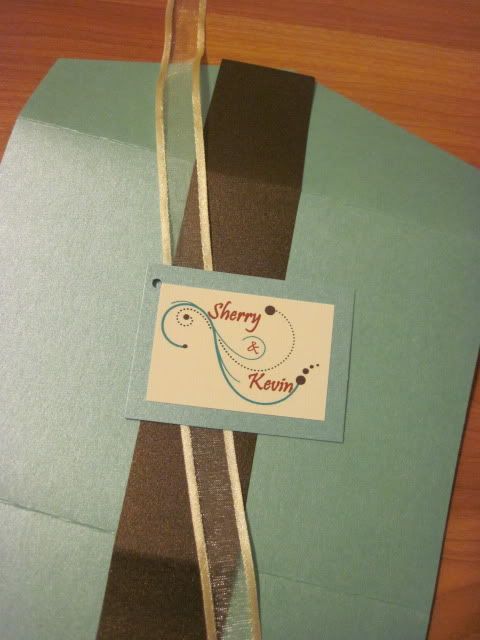 Sorry that the picture quality isnt that great here - used a diff camera...
Not sure how to attach the spreadsheet, but if anyone is interested in seeing it, I can try to figure out how to attach it here.