Hi everyone,
I received a couple of questions on the details on my invitations so here it goes! (I know that its a late post!)
This was my orginal post:
http://bestdestinati...om/forum/t45068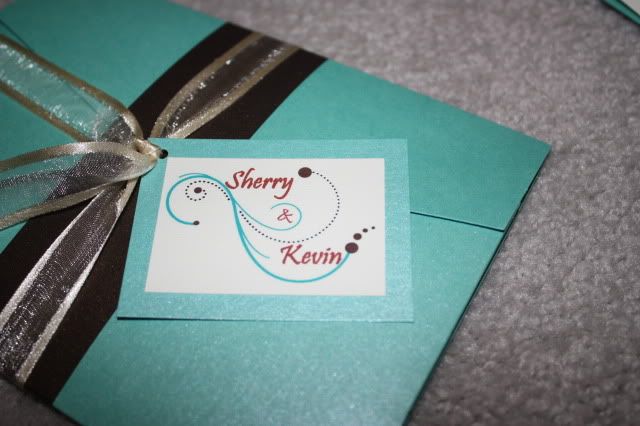 Supplies:
-Rectangolo Pocketfolds in Tiffany from cardsandpockets.com (I really recommend this vendor. They have a vast selection and their customer service is awesome!)
-Invitation Mat in Bronze (metallic color) from cardsandpockets.com
-Invitation paper: this can be any paper you want. I liked having more texture so I bought Classic Linen in Natural White 80lb, which is more of a soft cream color, from Paper Presention. I went to the actual store but they sell through their website as well:
https://paperpresent....vc?Screen=SFNT
-Belly band: also from Paper Presentation. I chose Bronze 32lbs (also metallic) and the sheets into 1.5 inch strips
-Ivory Ribbon : bought this nice shimmery ivory ribbon at a local trimmings store.
-Inner envelope: swirl metallic envelopes from Paper and More
A7 Silver Swirls Metallic Envelopes - Paperandmore.com
-Outer envelope: in Tiffany from Paper Presentation
The hardest part, for me, in this whole process was designing the actual invitation. I knew I wanted turquoise and brown and I knew I wanted pocketfolds. And both the hubby and I preferred a more simple design. I'm not a graphic designer and I've never done something like this before so I was stumped at first. I started out looking at clipart and dingbats from dafont.com. But nothing inspired me or caught my eye. But I was walking through the stamp section at Michaels one day and saw this swirl stamp set that I really liked. So at first I figured I could just stamp the invitation and emboss it. But the stamp was a bit small and it just looked really plain against the wording. Since the stamp came with this transparent paper that had stamped images on it, I had the idea that I could scan that sheet and then I would be able to play around with the size and colors.
Dot Flourishes - Inkadinkado
Since this was a set of 5 stamps, I was able to use a different pattern for the invitation, tag and response card (both sides), which was nice because the whole invitation became coordinated. I colored the swirls turquoise and made the large dots a dark brown. But I kept the tiny dots black cause it was annoying to make each of them brown and I didn't know how to color them all at once. I also enlarged most of the images and flip/rotated some of them.
For my fonts, I used Pristina, Rage Italic and Segoe Print (downloadable from dafont.com). I made the invitations on excel and sized them to print on regular 8x11 paper and then I used a paper cutter and cut them to the size I wanted.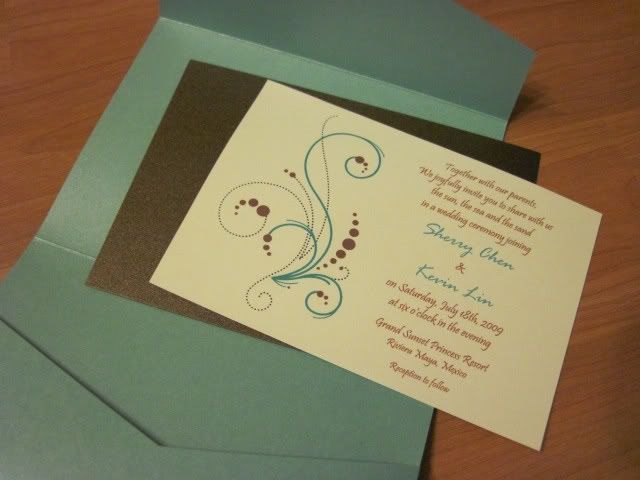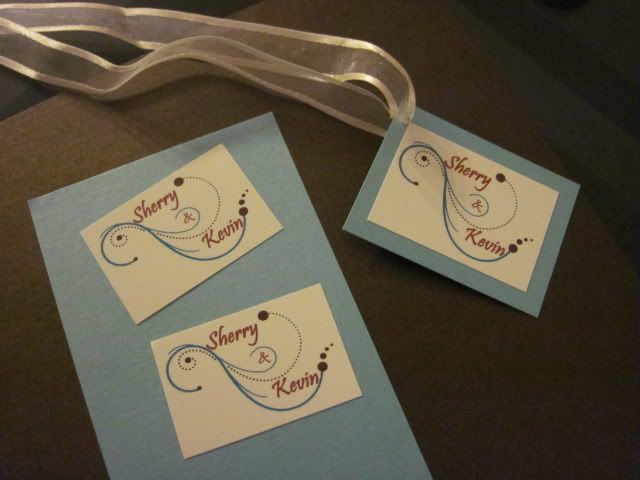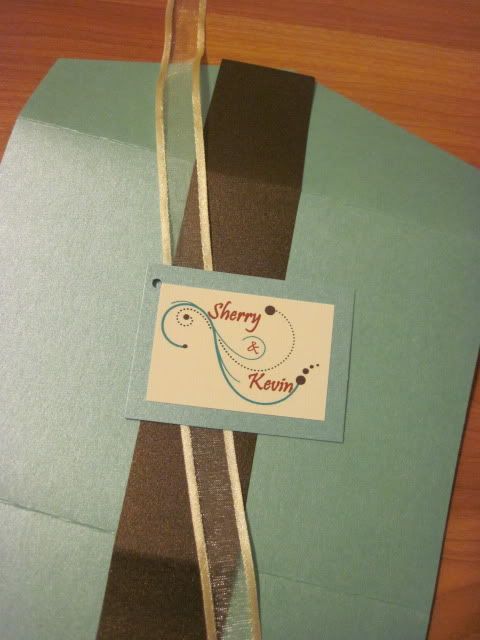 Sorry that the picture quality isnt that great here - used a diff camera...
Not sure how to attach the spreadsheet, but if anyone is interested in seeing it, I can try to figure out how to attach it here.