So DH and I embarked upon this adventure last Sept. (yes, this post is a little late)
It began as our attempt to keep things personal-- but ended as a VERY tedious task that took a lot out of our wallets and our minds.
Luckily my wonderful hubby was kind enough to surprise me by finishing them up after I had a 3am break down of cutting and pasting. What a fabulous man!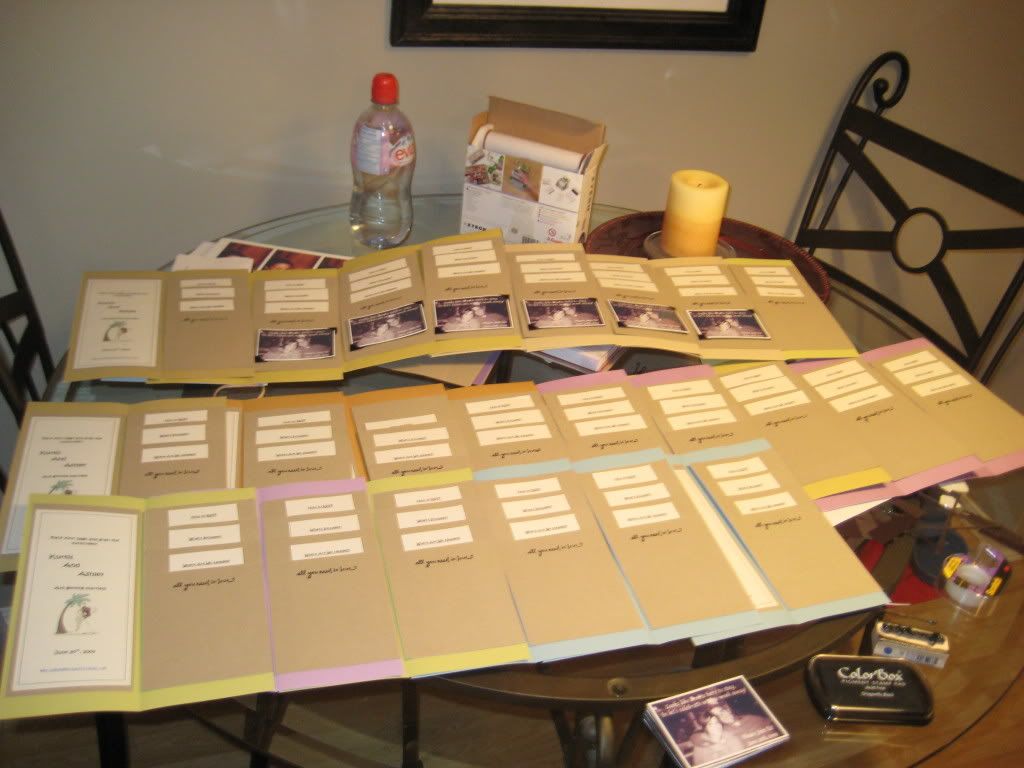 We used long blank cards from Michaels, and then created a "portfolio" insert on the right side with pull-out information cards slotted into each. The labels pictured indicate the info included-- most of it voided after the piggy-flu incident. But you get the idea.
The "all you need is love" was a great stamp my sis and I found at Michaels, and a theme we carried through onto the envelopes, Bridal shower, and AHR.
Underneath the stamp we placed four black satin "corner tabs" and inserted our DIY STD magnets-- no pics, sorry. :S
The magnets were a black and white photo of DH and I -- at the top they read: "Looks like love is here to stay, so let's celebrate with a week away!" Followed by the usual "Please Join Us" and the date, of course.
It was really fun to make them-- but I think we both wished we had paid someone else to do them. lol