My sister / MOH doing up my dress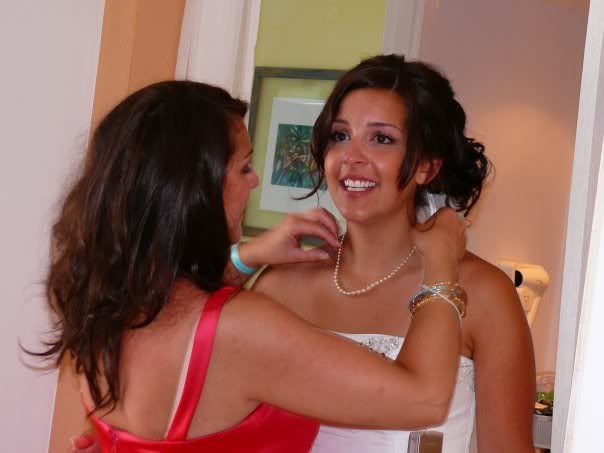 My grandpa passed at the beginning of May-- it was very hard, as he was looking very forward to being with us for our big day. He gave these pearls to my Grandma on their wedding day-- this is a photo of my mom placing them around my neck. Brings a tear to my eye just remembering the moment.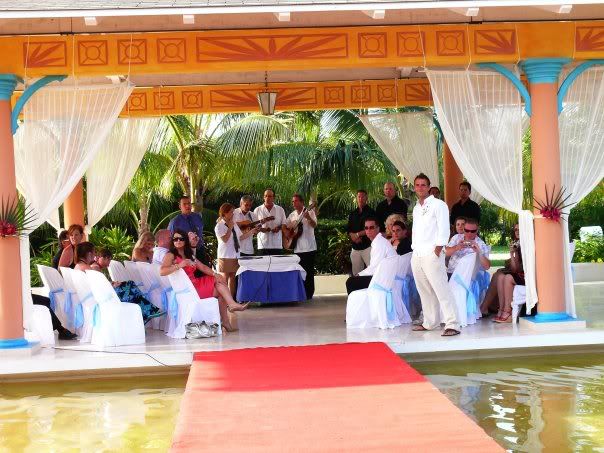 A very nervous DH waiting to the right side of the pavillion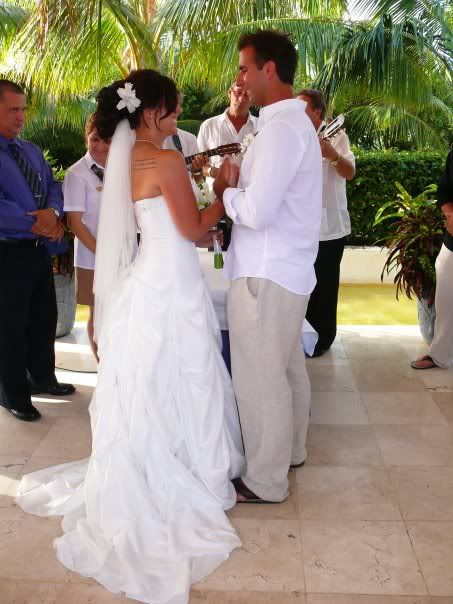 Just after the big walk up the aisle-- so excited!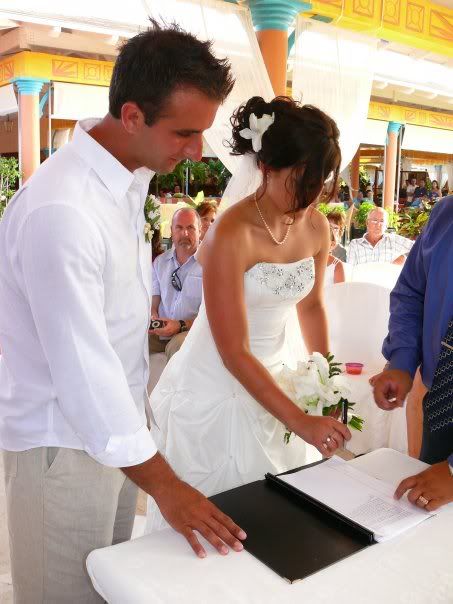 Making it Legal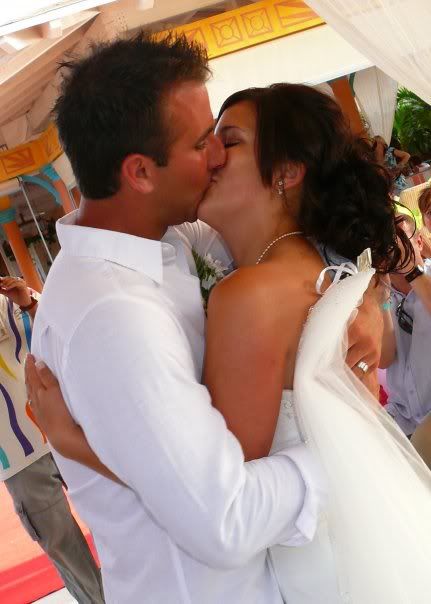 THE FIRST KISS!! (and YES, DH did rip my veil out-- talk about passion!)
The Whole group shortly after the ceremony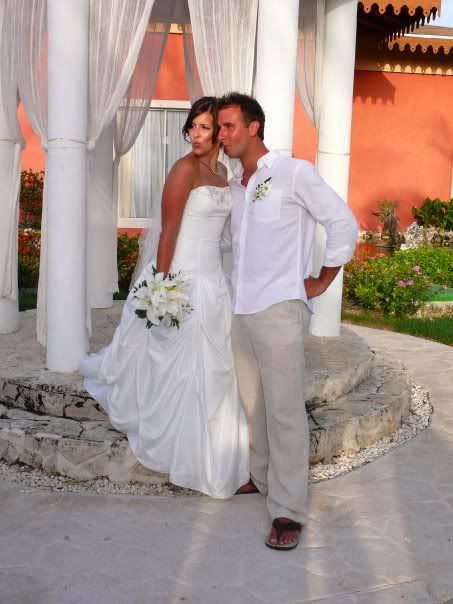 **Blue Steel**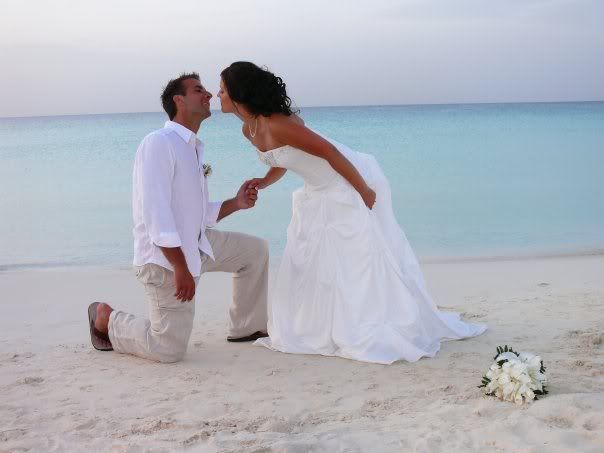 Going in for a kiss
I promise I will post a slideshow link as soon as I can get my home-comp working.