We went shopping yesterday for the first time and it was definitely a ton of fun
We went to the first store and tried on quite a few dresses, however I loved the third dress I tried on. I was too nervous to commit that early in the say so we went to 2 other dress stores. Didn't like anything at the 2nd, but at the third store, they had the same dress I loved however in a different colour & style of back. I tried it on and then for sure it was "the one".
I ended up ordering it yesterday! Now to wait the 5-6 months for it to come into the store!!!! It was a little bit over budget, but so worth it. It was Essence of Australia D586 in white with a corset back It's beautiful and fits my style perfectly.
Here are some pictures of the dress I tried on. It was ivory but I wanted it in white. The last picture is blurry but oh well! LOL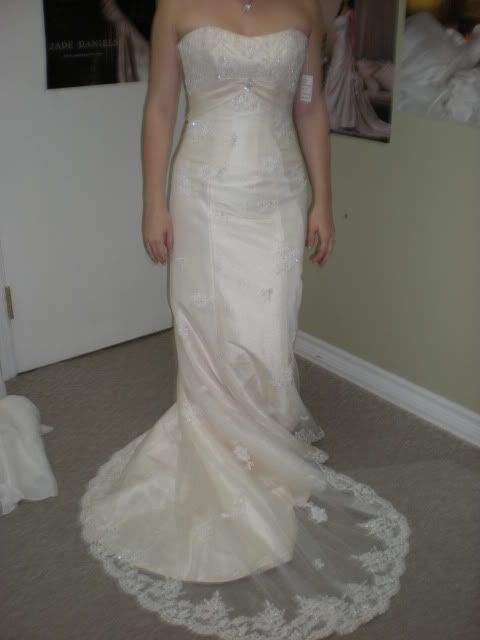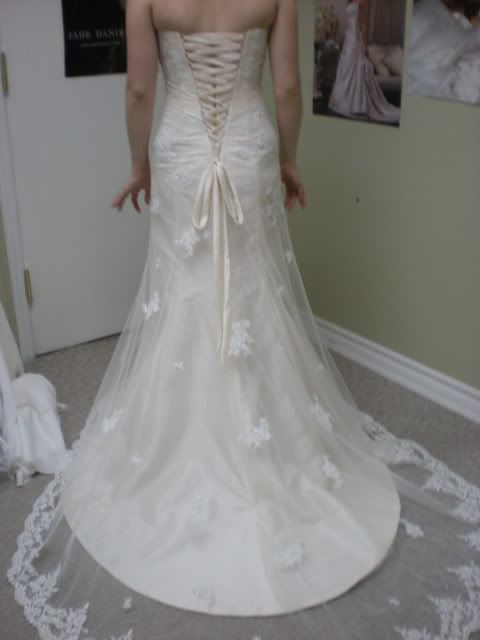 and on the model: