Okay…. So… where to begin??
My FI asked me to marry him on Nov 22, 2007 and the planning did not really begin until about September of 2008!!!...
We decided to go with the resort Blau Varadero in Cuba! we chose this location because it is known as the Miami of Cuba!!!... We wanted to go to a place where it was relatively safe and fun!!
This is my e-ring! Just the side of it, I love the detailing on it.. it makes it look so vintage!!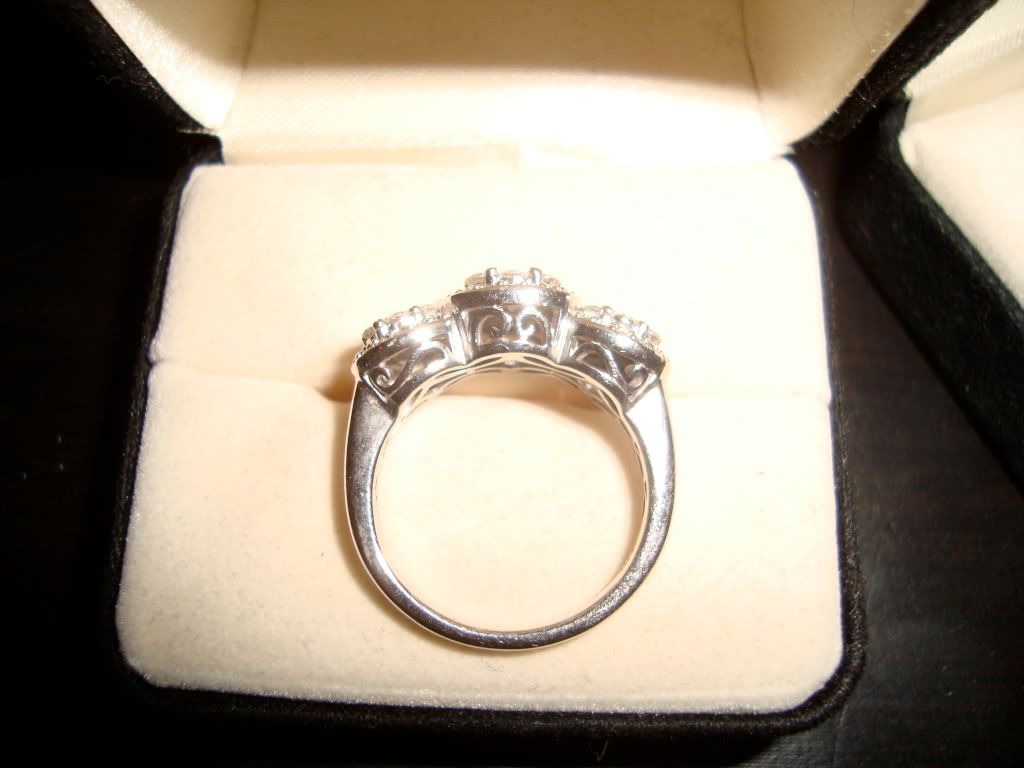 these are our rings together, my e-ring with wedding band and FI's wedding band.. he vouched for the bling
once we established where we were going, I DIY'd our invitations, I ordered in a custom stamp which had our message on it. I stamped the pages, sprinkled embossing powder on the letters and then used an embossing gun to heat it up so that the lettering would be raised! I also added a layer of vellum to make it fancier!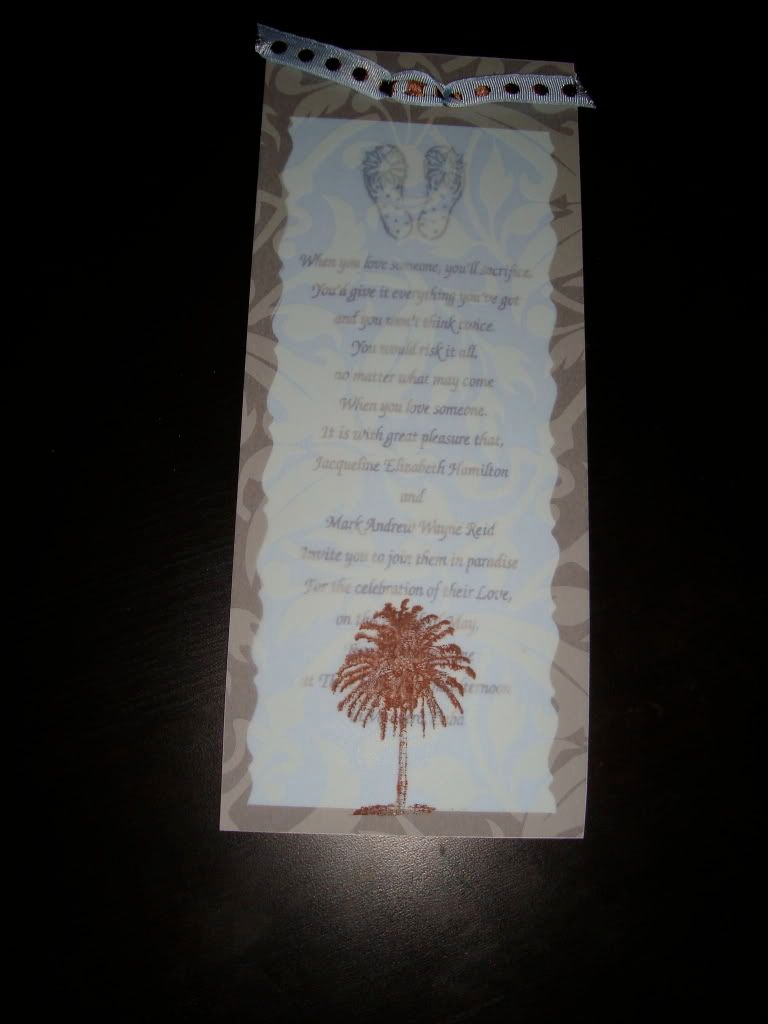 what it looks like opened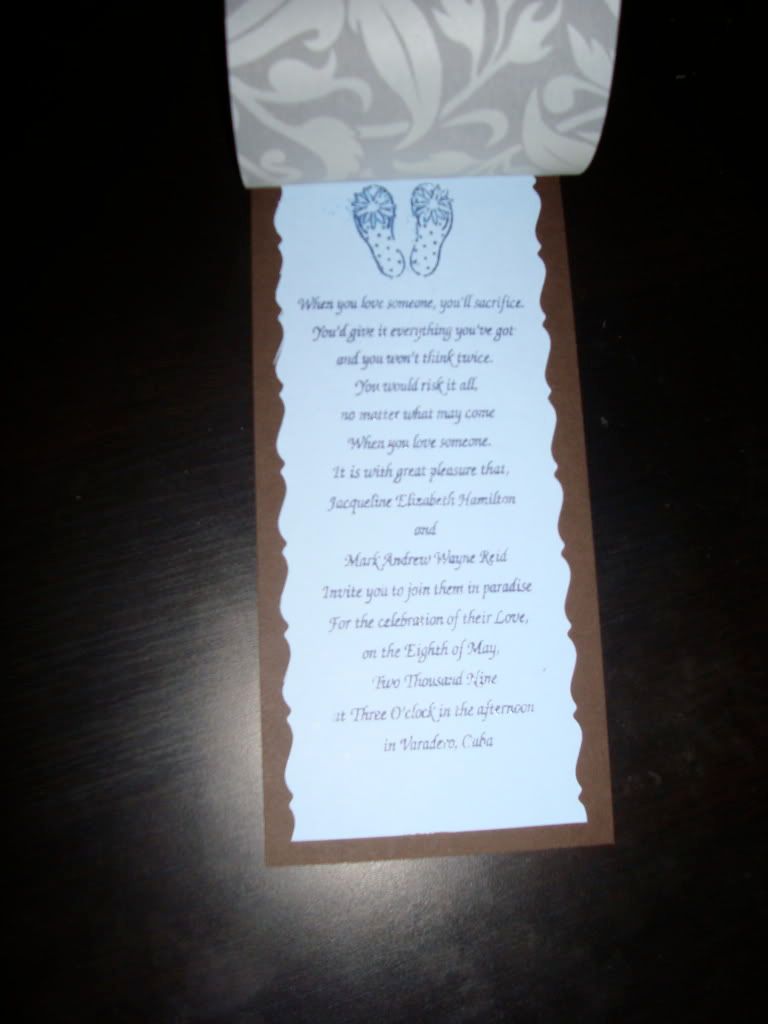 after we figured out how many people were going to be coming, I put together a few things for OOT bags … we have a pretty large group so it didn't fit the budget to get fabric bags and a million items.. this is what I came up with… the only thing missing is the hand sanitizers and mini sunscreens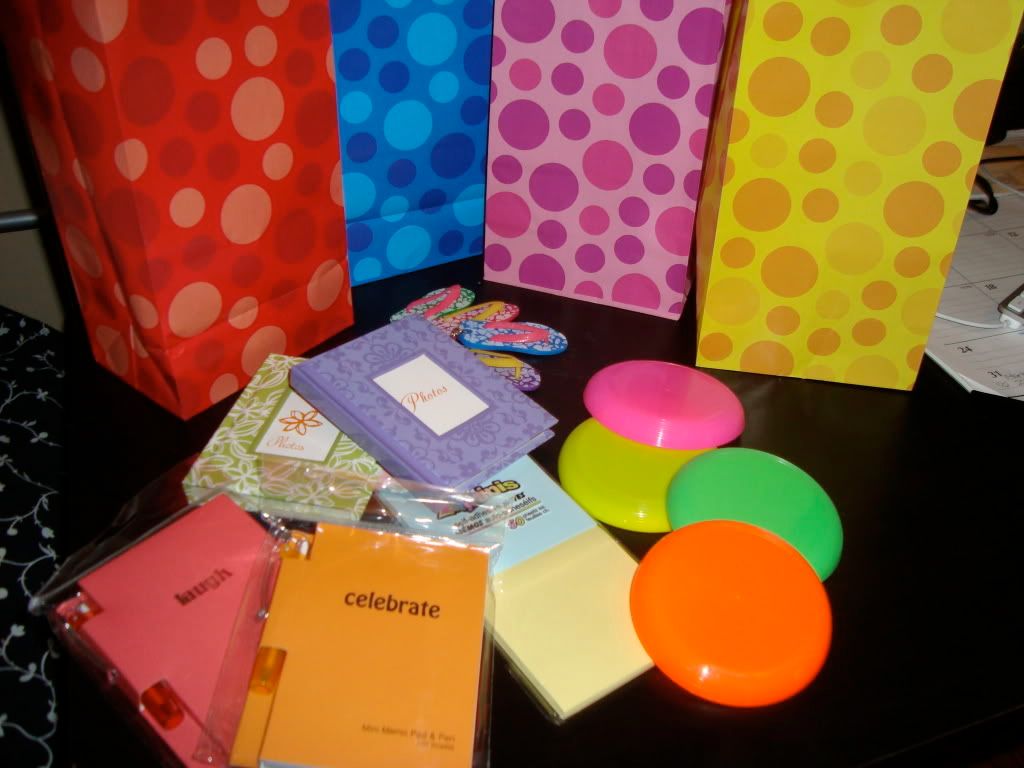 we also added a little note for each bag, expressing our gratitude for everyone coming and how excited we are that the time has come so fast!!
here is my jewelry for the wedding
I DIY'd the necklace to make it exactly the way I wanted it to be!