ok...all they need is to be addressed and have postage put on and these puppies are out the door. I must give credit where credit is due and thank Andi, as she sent me the template and these are totally hers - unless she got them from someone else!
Thanks Andi!!!
Ok...here goes
The outside
The invite
Stuffed pocket
RSVP Card and envelope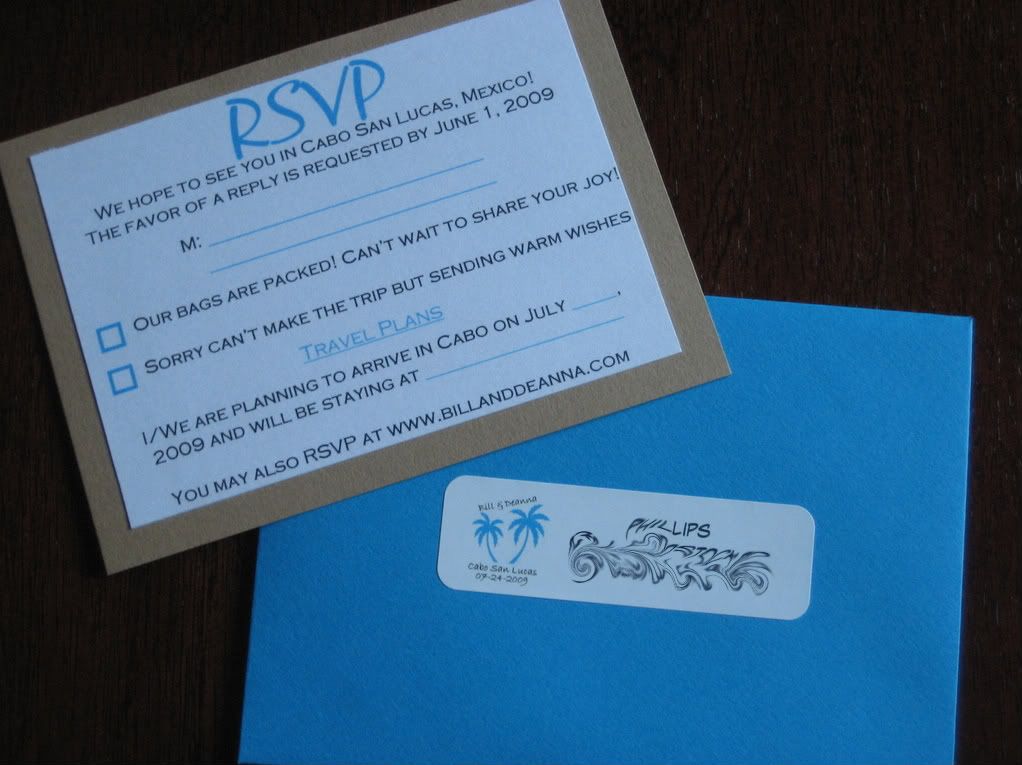 Schedule of planned activites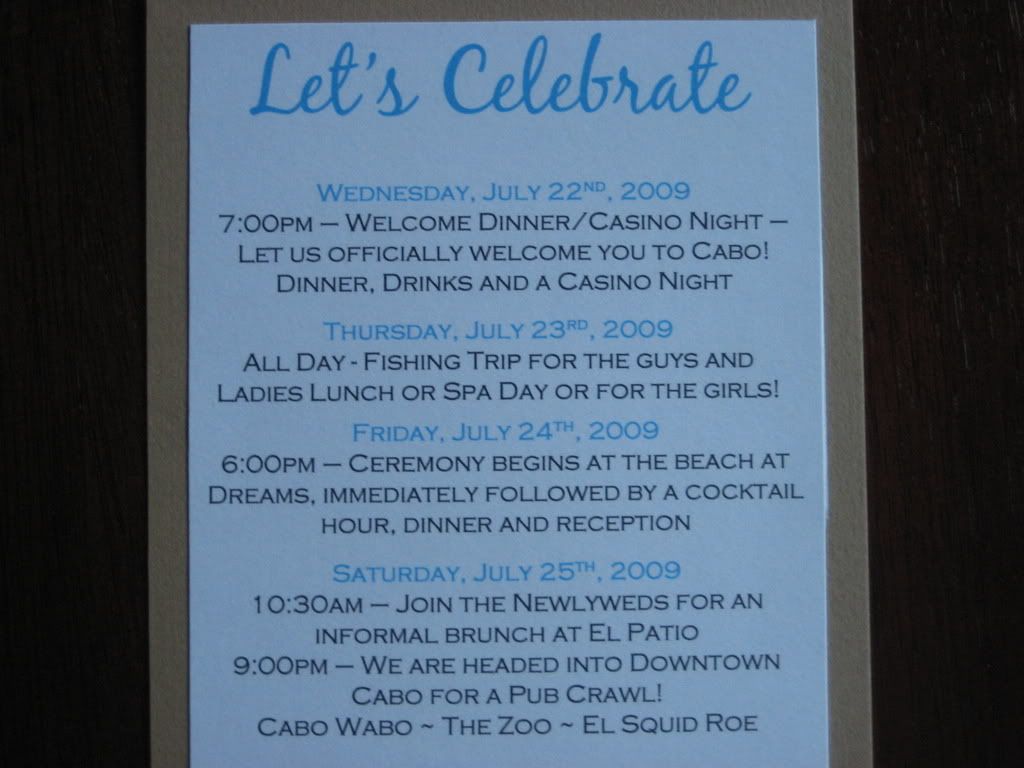 Passport info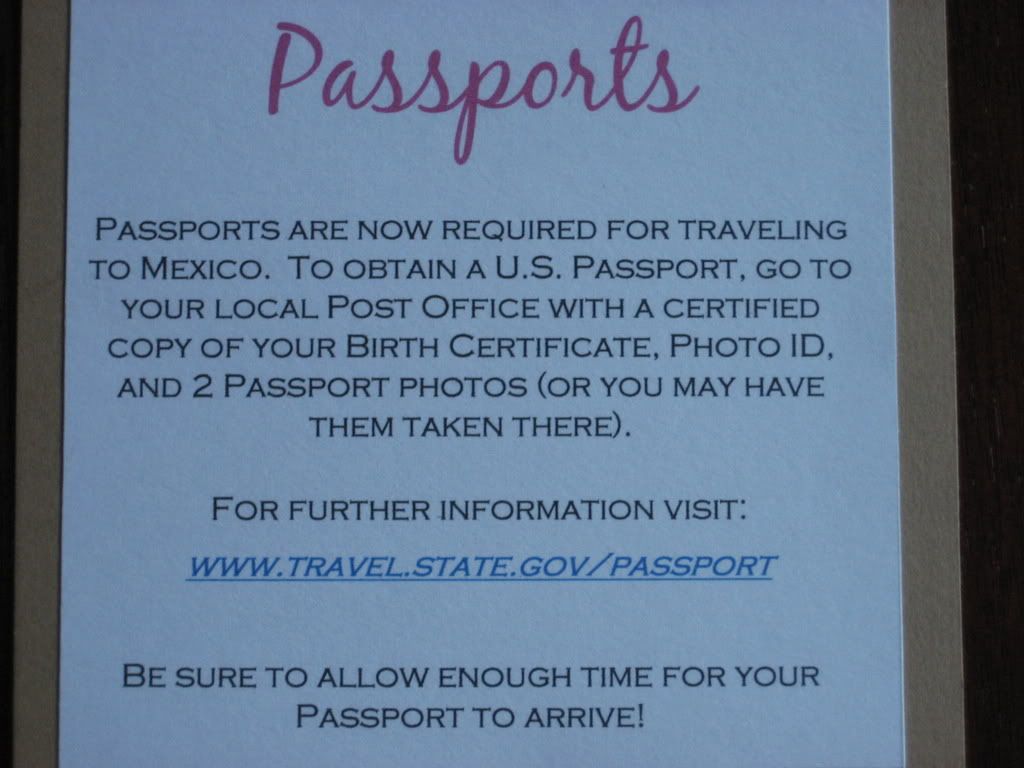 Accommodations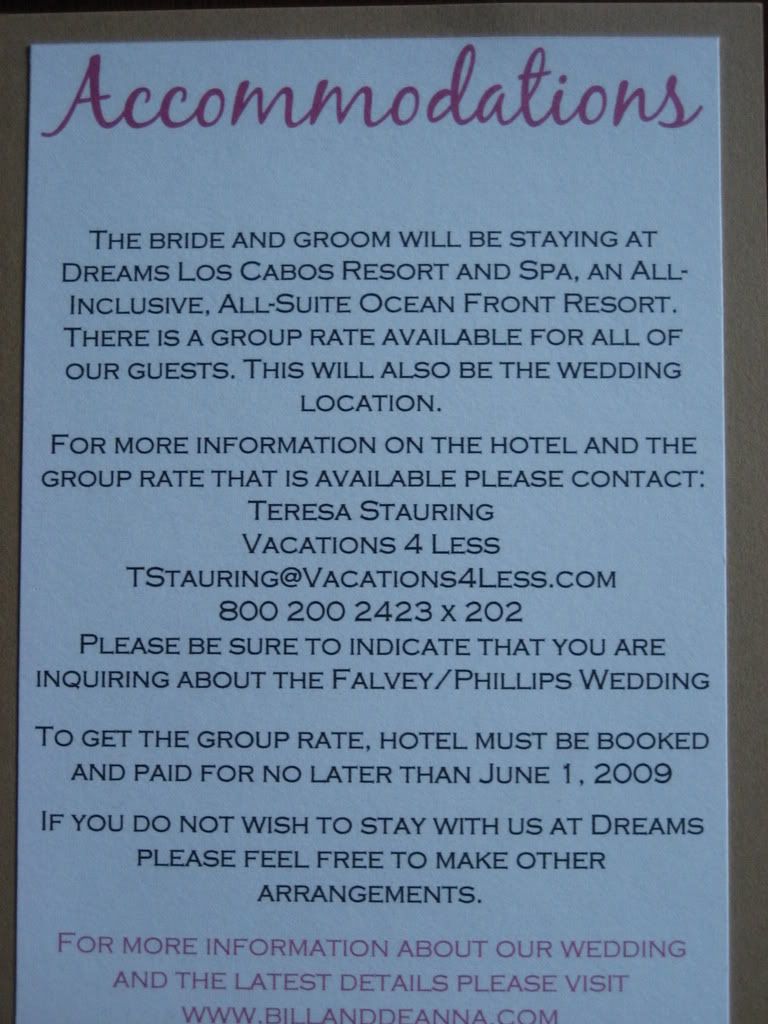 These took forever as I made 75 of these bad boys all by myself, but I am so happy with the finished product!