Finally, I have gotten all my leftovers together and I am ready to sell! Buyer pays shipping from Tampa, FL (I will try my best to pack efficiently). Let me know if you are interested by posting in this thread only! I will be happy to answer any questions.
PLEASE do not PM me...first come, first serve by posting in this thread!!!
Raffia Fans from Oriental Trading - 24 fans total for $10
(15 have ribbon that can be easily removed). First pic shows how they very in size, which is what you get when ordering from OTC, also slight natural variations in raffia color.
Largest and smallest of the 24...
All 24....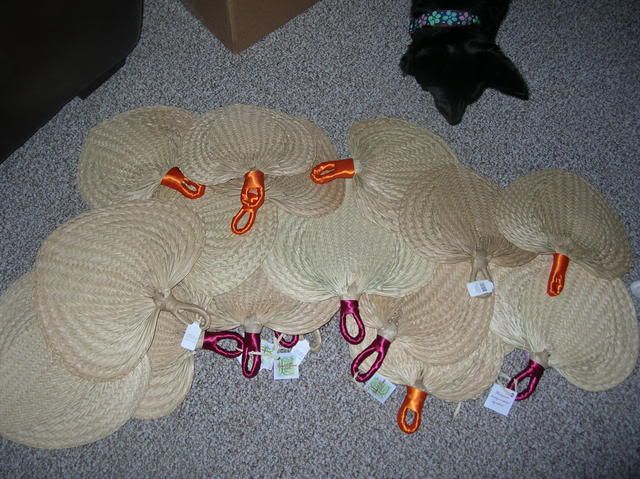 1oz Purell Hand Sanitizers - 29 total for $8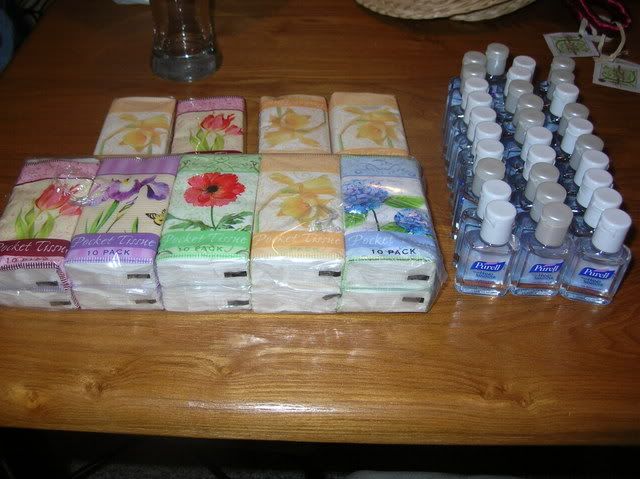 Individual Tissue Packets w/flower design - 14 total for $2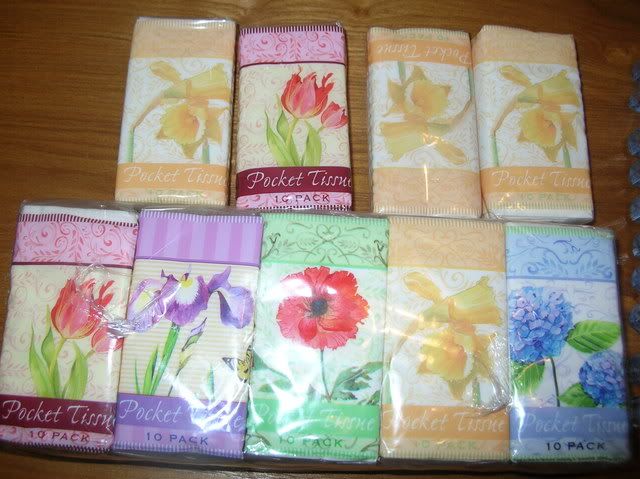 Fancy Hair Pins - $3
- Never Worn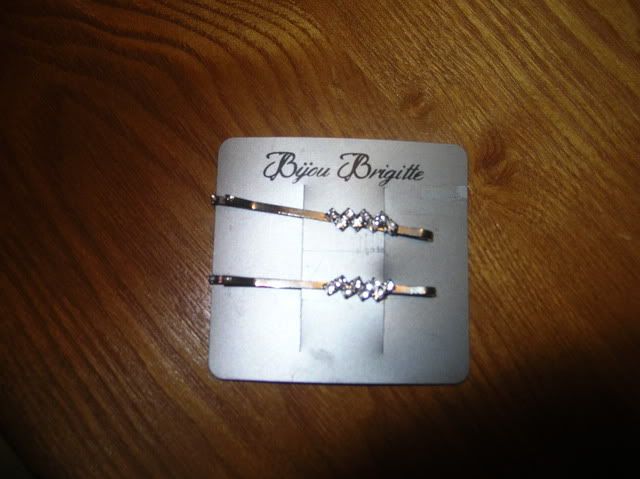 Real Touch Green Cybidium Orchid Pin-on Corsages - 2 w/pink & white ribbon, and 3 w/pink ribbon for $25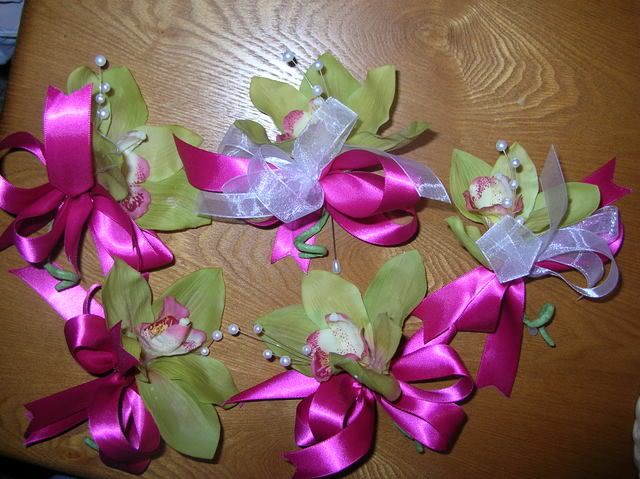 4 Pink w/blue turtle OOT bags - $4/each - large bags w/a pocket on each side, zippers closed, with small zipper compartment inside