I've been soooooooo busy doing these.. take a look..
These are envelopes, 'cause they give you money on bridal showers here in Mexico so I decided to make an envelope with each of the guest's names so they can use it to put the money...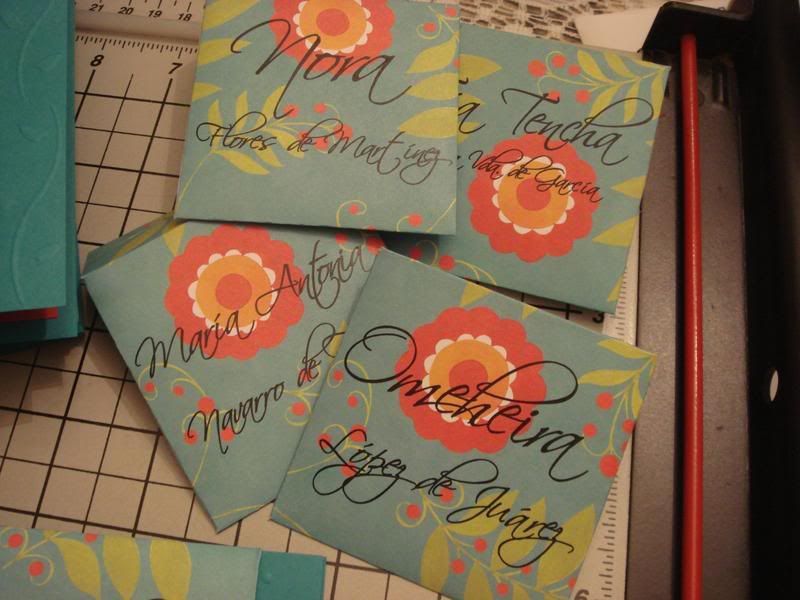 I scanned the envelope sheet and changed the colors and printed it on vellum paper, I loved how it turned out!!