First I have to say a HUGE Thank you to Mel (Raeka) for loading these to my Photobucket account. I love you and you Rock!


NOW...for the good stuff
Me getting my hair done. The minute she put the veil on I cried uncontrollably!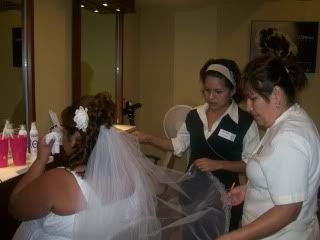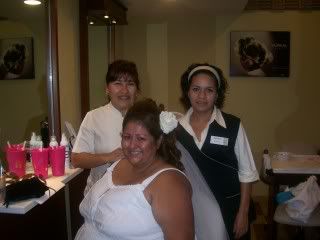 Mine and my daughters dresses
The charm I recieved from StephanieMN. She sent me the charm and I sewed it on Shawn's hankie. It is a pic of his father to have with him on our wedding day. Stephanie - thanks for making Shawn's day special! I had one of the BM's take it to him and he got choked up and went into the bathroom to compose himself. Very sweet.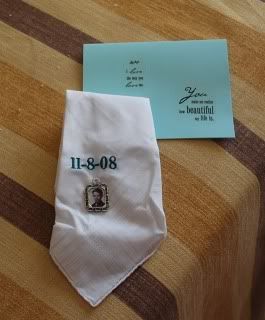 DH and Groomsmen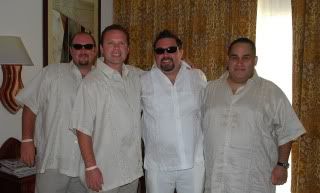 Me and my dad before the wedding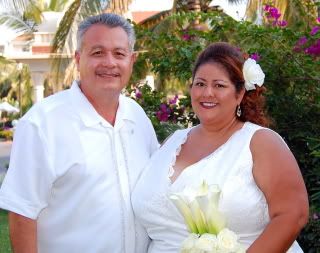 Me and my kiddos before the wedding