Here's the place were my bridal shower will be: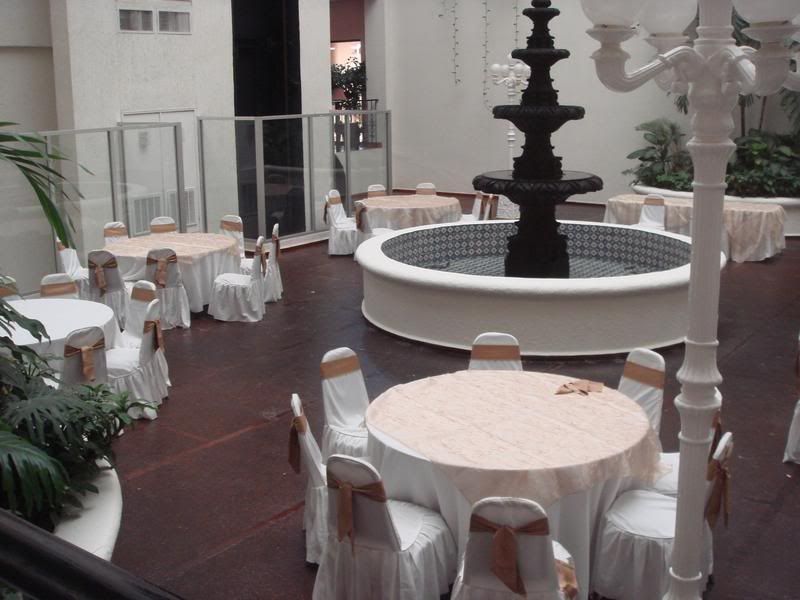 Does anyone has an idea of hoy can I decorate the fountain??
Here's an option they had but I think it looks tacky,. I want something nicer..
I'm having the gold sashes and table covers with hot pink roses.. maybe.. or peonies if I find some..