Congratulations to everyone for working so hard.
I want to share my before and after pictures. I may have only lost 8lbs, but with my kickboxing I'm building muscle and shaping my body. I really like how my body is starting to look. I have two more month and I think I can achieve the body I've always wanted.
Before Biggest Loser Season 3 - 150 lbs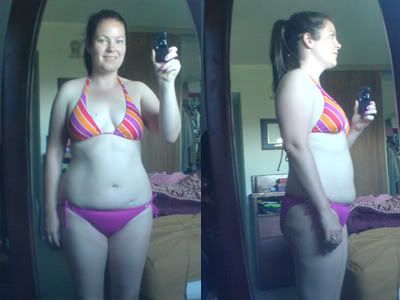 Before Biggest Loser Season 4 - 142 lbs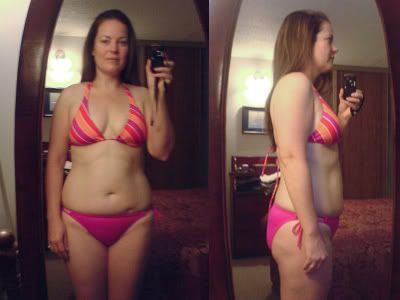 After Biggest Loser Season 4 - 134 lbs
I don't think I will participate in BL5 because I'm hoping to be at my goal weight by that time. However, I may need it after my wedding and two weeks in the Dominican Republic.
Thank you to all the girls for your help and motivation through out BL3 and BL4. I hope we can continue to chat, share our thoughts and keep each other motivated through out the holidays.