Apparently, we felt a brand new house without physical flaws needed some type of "breaking in". So we adopted Buster and brought him home today. He belches like a grown man, has farts to rival a breast-fed baby, he blows water bubbles when he drinks, snores louder than the TV when he sleeps, snorts while he gallops around the yard, is afraid of the dark, but somehow, all of that makes him all the more endearing to us.
Buster is ALL puppy--- clumsy legs with a horse like gallop, jowels that flap in the wind like a parachute, and a center of gravity similar to an SUV.
He's an 8 month old purebred Boxer from the SPCA. Frank has always wanted a Boxer, and the timing was right now that we have a huge yard and room in the house.
Pictures aren't the greatest... it was getting dark by the time we got home and I really hate TTL flash photos... I'll take more tomorrow when the lighting is better, and post them if I get something I like from them...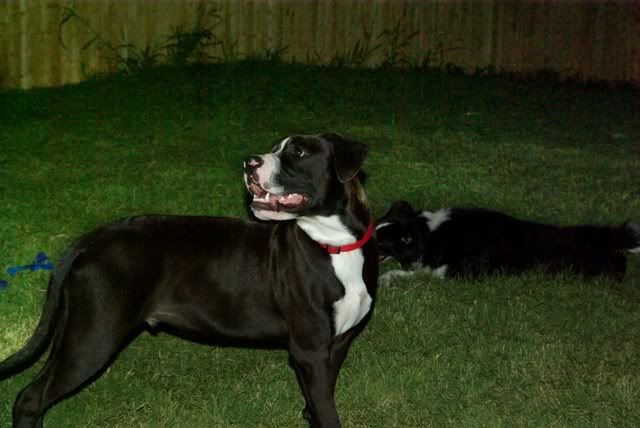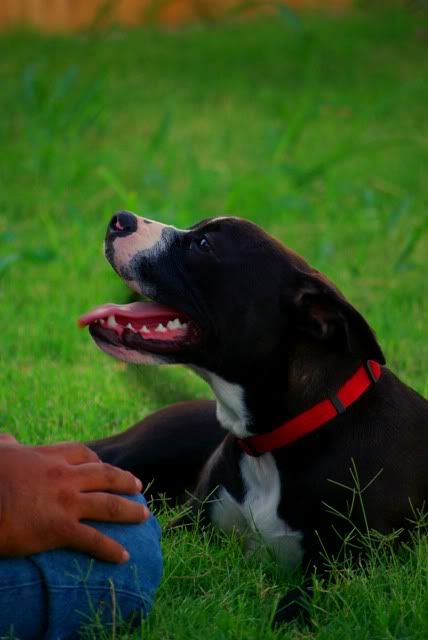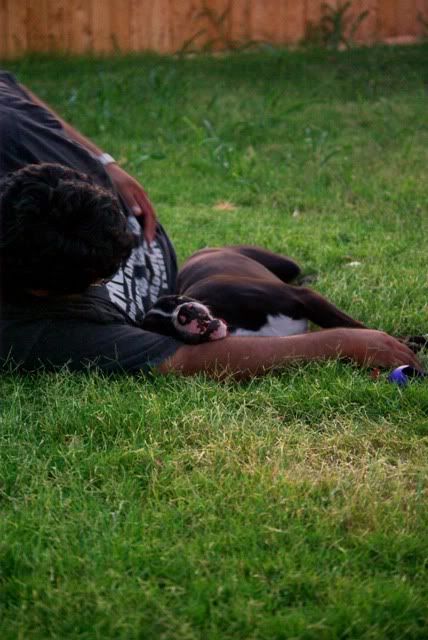 And, our firstborn baby.... Raven: