UPDATE: I've picked the Amsale dress and am now selling the Pronovias. Let me know if you're interested!!!
Alright, so without planning it, I became a 2 dress kinda bride. I bought my first dress, a Pronovias "Diamante", after I fell in love with the way it fit. But then, I saw another dress that I just couldn't get out of my mind. It's a blue label Amsale, and I love the detail. Well, since I had already paid a deposit on the first dress, I couldn't cancel the order. And now, I have 2 dresses! My mother, sister, and Aunt came with me to the shop to pick up my Pronovias gown and I brought along the Amsale (which I bought at another store). I thought the saleswoman would be mad but she understood. As a result, I had a little mini fashion show where I would model each dress. But the funny thing is, when I would put on a dress, my family would say "that's it!" wear that one. So I would say, "OK, let me just try on the other dress again so we know it's not the one". And then, when I would come out wearing the other dress, all three of them would change their mind! Sooo, they were of no help!!! Now I need you, my always dependable BDW buddies. Please be honest about your pick. I really do love both of them and can't decide. Oh, and the pronovias hasn't been pressed yet so it looks wrinkled.
UPDATE:
I should mention I have pins on the Pronovias dress so I still need to get it altered to fit me.
The Amsale fits absolutely perfect except for the hemline.
Here's the Amsale.
Here's a closer look at the detailed skirt.
And here's the Pronovias: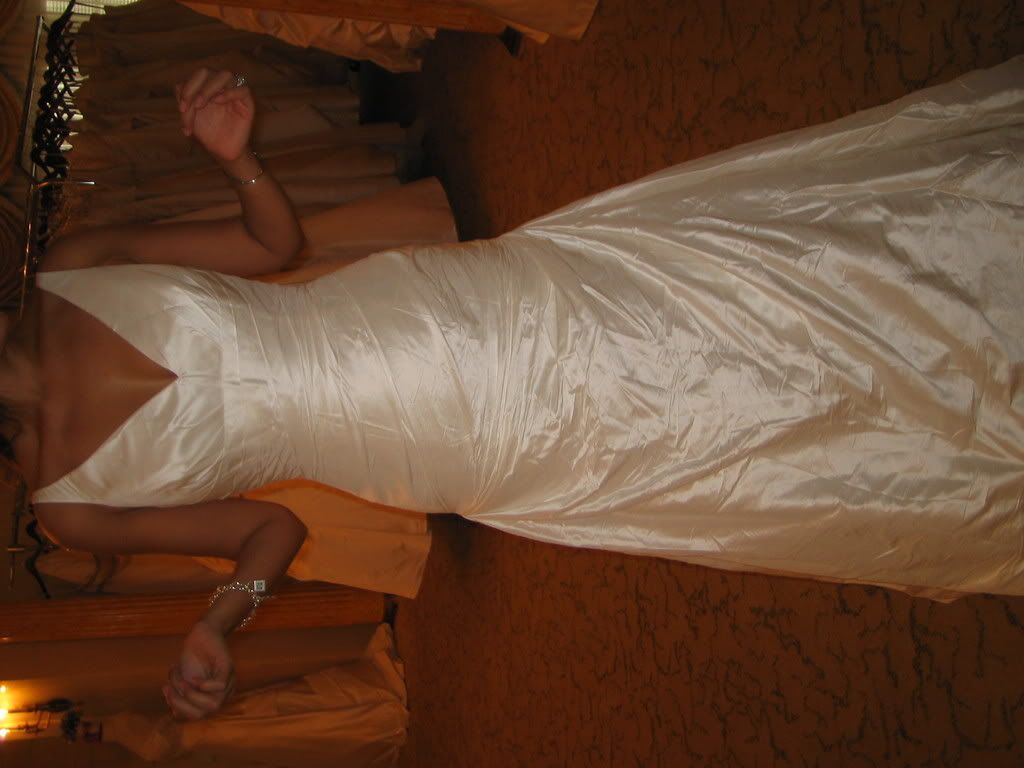 Sorry the pics are so big! I don't know how to resize or to edit them. Both gowns go to the floor.
WHICH ONE?!?!?