Sorry I've been kind of MIA for the past week. After Michael left for Toronto I tried to keep as busy as possible (mostly that meant staying out of the house). So this past weekend I went to Calgary to visit my best friend Kelly for an annual Stampede party at our friend Lindsay's house. It was super fun, so I'm posting a few pics! as you might be able to tell, as the pics progress so does my level of intoxication...lol! Michael couldn't make it out from TO, but I wore his hat in his honor! hehe!
Kelly and I and our bibs (we were can be messy when we eat)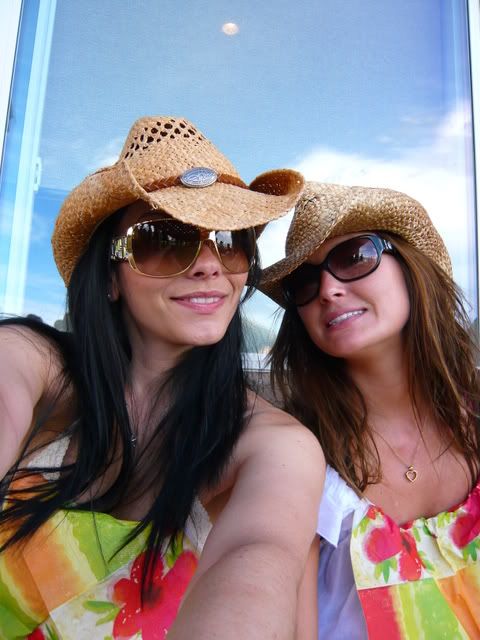 Kelly and her BF Tedders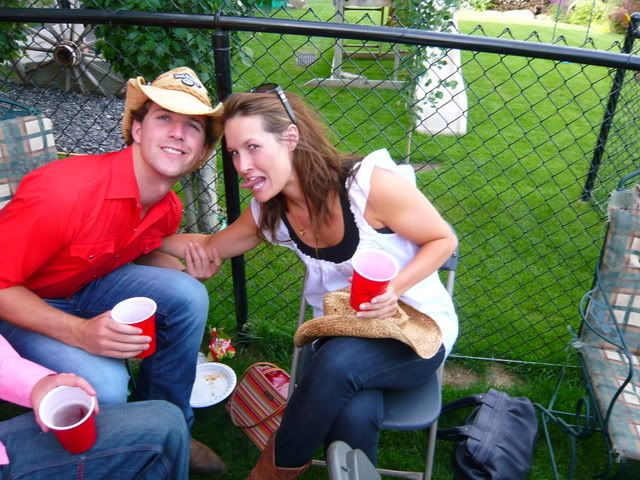 Kelly&I and our 5th vodka water!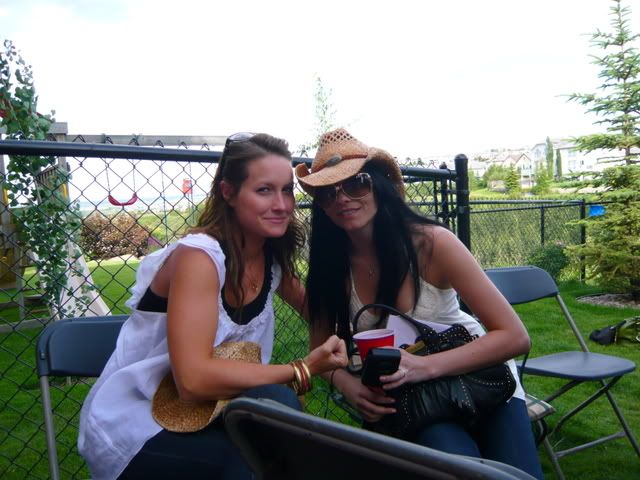 Hugo stealing beef on the bun from the trash and getting in trouble by his mom
getting into the double-fisting = trouble
the troop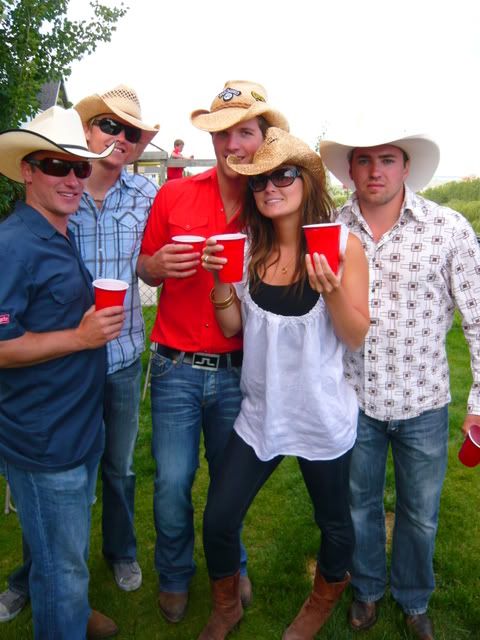 party bus
drinking on the bus is the best!