Okay, so these dresses have been a disaster from the start! My sister has a difficult time finding dresses that fit her body well. She is large in the hips. However I took this into consideration when I ordered the J Crew dresses. Now that they're here they all need alterations and my sister HATES her dress. I still think they would be god once they're altered.
Also, my FI said he wished I had ordered brown dresses. I had thought of brown and they would work great with the flowers I've already ordered.
Anyway, I can still order these adorable brown dresses from Davids Bridal. The only problem is that the closest DB is 4 hours from my house. One of my BM has tried it on already, another one is heading to the states this weekend. But my sister is not able to get to a store for a while.
In the photos my sister is the girl beside me on the left. * Note the dresses are pinned up like crazy in this photo. What do you think, would the brown dresses work? Are the worth starting over for?
Here are the dresses we already have.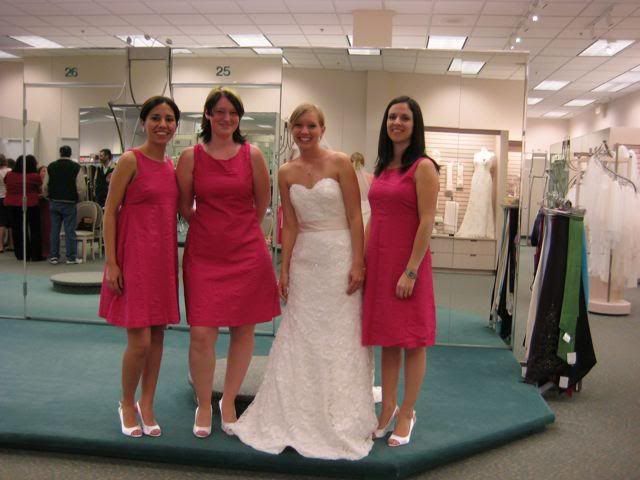 Here is the Davids Bridal dress.