I have some extras for sale, PM me if interested.
2 canvas bags-brown- $1 each
19 Spanish for Dummies-$1 each
19 sandalwood fans-$1 each
4 body butters from the Body Shop(coconut and mango)-$4 each
1 hair flower, real touch orchid, from Gabbymac designs-$9 ( I didn't use this one, it is white and 4" across)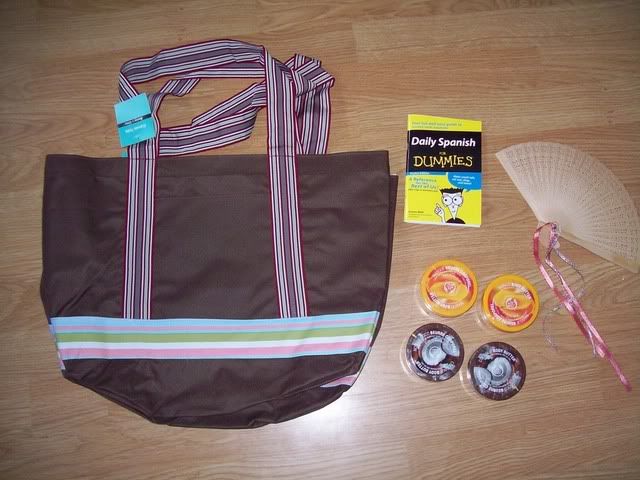 I also have 3, yes 3 extra dresses from when I was a little insane about the dress. They have never been worn and could be used for the TTD session. My TTD dress will also be put up for sale after it gets back from the dry cleaner (I don't have any pics of this one yet)
Dress 1 is from Eden Bridal, size 14. The colors are ivory and blush and it retails for $399-selling for $100.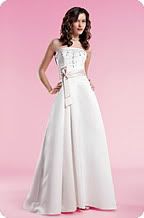 Dress 2 is a Mary's Princess Collection, size 10, in white and silver. This dress retails for $689-selling for $125.
The Fairy Tale Princess Collection - Bridal Style F075758