Today was the day --- I went shopping for my dress. This is something that I have been putting off but I realized that my wedding is less than 5 months away and I better get to looking if I am ever going to find a dress in time. I have been working out for a few months now and I was actually pretty happy with how some of the gowns looked on me. I do not want to spend more than $1000 on my dress and so I went to Davids Bridal and another store called Group USA.
Here are the pictures of my top 5 dresses. There were others that I thought I liked but after looking at the pictures of myself I ruled them out for one reason or another. I mentioned before that I don't really have anyone that I want to take dress shopping with me - my family is great but sometimes their opinions can be too much for me - we don't always have the same taste....so I AM COUNTING ON YOU LADIES TO HELP ME MAKE THIS BIG CHOICE! Please let me know what you think - if nothing else maybe your opinions can help me narrow down this list - but if there is a clear favorite that would be awesome too!
In no special order....
Dress #1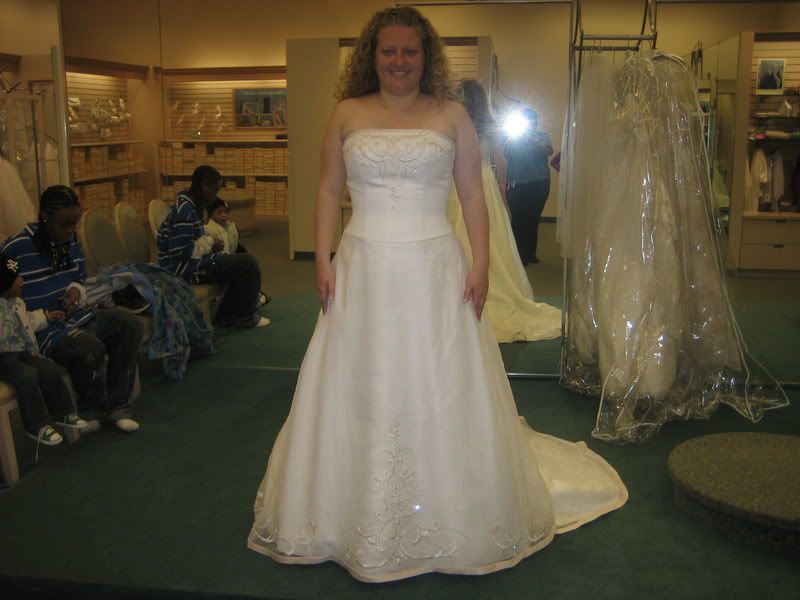 Dress #2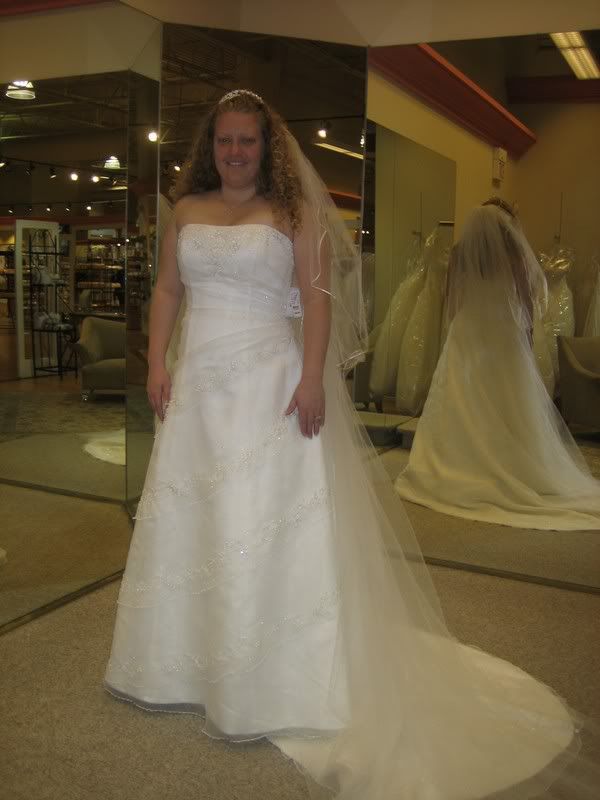 Dress #3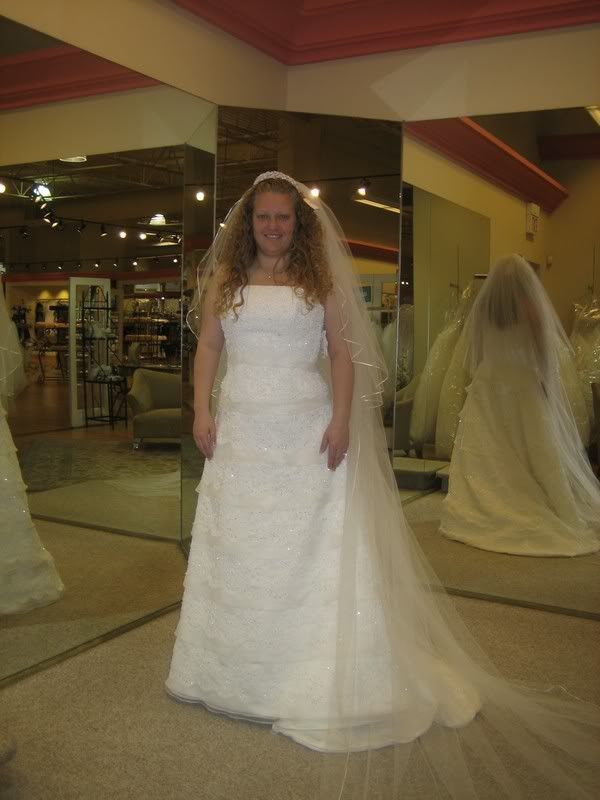 Dress #4
Dress #5