I can't believe it's almost here... we close tomorrow AM! Our final walk-through is tonight (before the Lost finale - like I'd miss that!
) I can't believe we're going to be homeowners!
Ah, the great American dream of being completely, totally in debt!
Here's our cutie patootie house - I LOVE it!!!!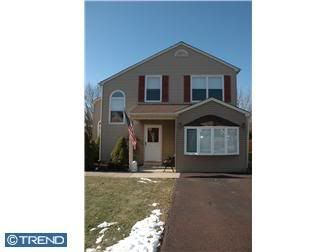 I can't WAIT to have the following (which I don't have at the apt):
- GARBAGE DISPOSAL! Yesssss!!!!
- Back yard with deck - I'm seriously going to spend a TON of time out there
- Bath Tub! I'm so taking a bath tomorrow night!
The internet at the apt is disconnected today at midnight and we won't have comcast out to the house till Friday late afternoon...so I'll talk to you all again when we're in the house! WOOHOO!!!