This is a MEGA review. Just a warning.............it's LONG...........so sit down, grab some snacks, and get comfy. For those who didn't see the first set of teaser pics, you can find them here: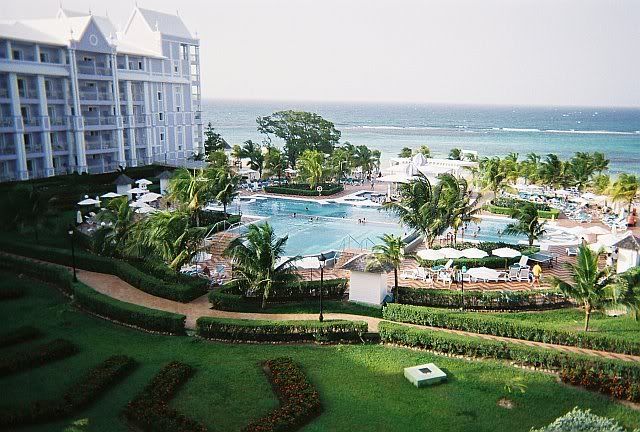 Check-In: C
Front Desk: B
When you first walk in the lobby, it is breathtaking. It open air concept and decor is truly amazing!! For most of my guest, check-in was a headache. Either the rooms were not ready yet, or the key cards didn't work. People constantly had trouble getting accurate room or phone number information from the front desk. One of my guests told me that they attempted to call the front desk and ask if they could be transferred to my room. The operator told her that there was nobody in the hotel under that name. My guest then told the operator that "Of course you have a guest by that name..........I'm here for her wedding!" What's funny is when my parents checked in, they had flowers and a handmade welcome towel design on their bed...............in my room, they had nada!!!
Rooms: A-
The rooms are beautiful. They are modern, spacious, and nicely decorated. However, a few of my guests complained of having mold in their rooms and had to be switched. Here are some pics of the jr. suite: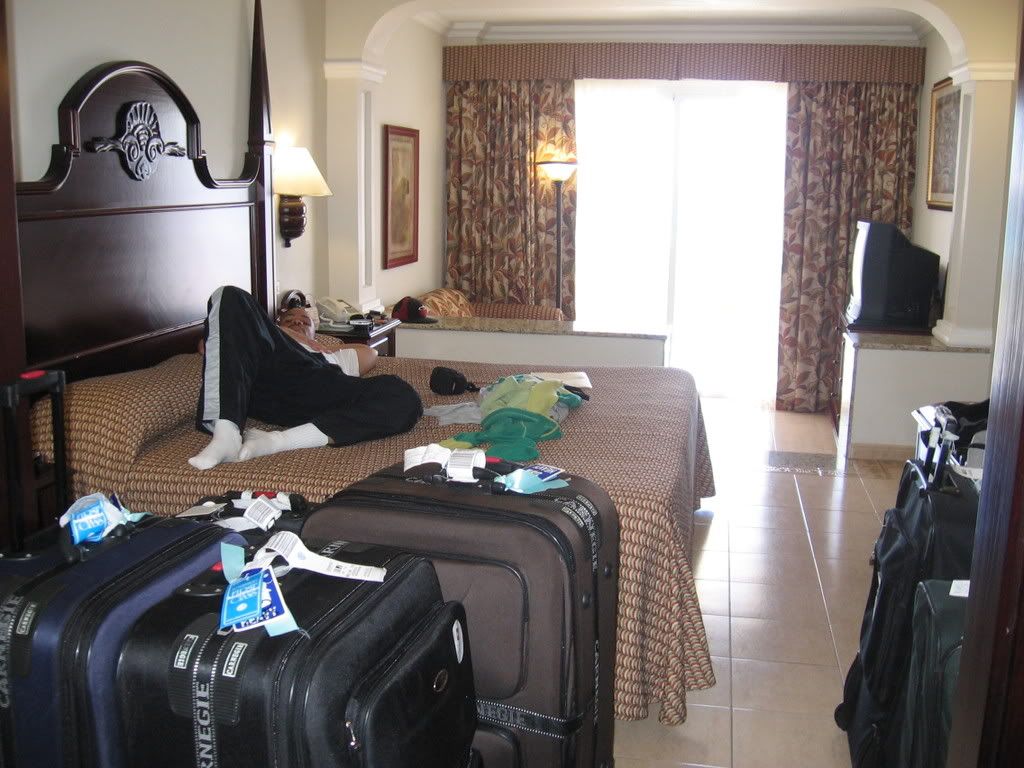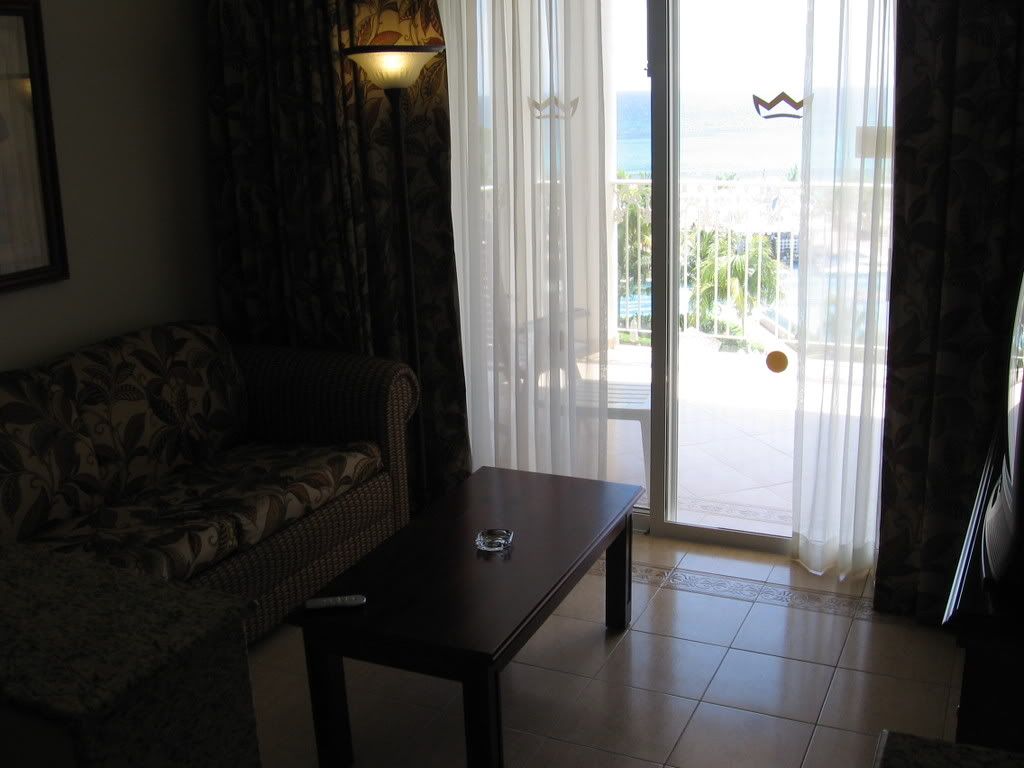 After finally waiting for 3 days before getting our upgrade, they put us in a huge jacuzzi suite with a gigantic balcony.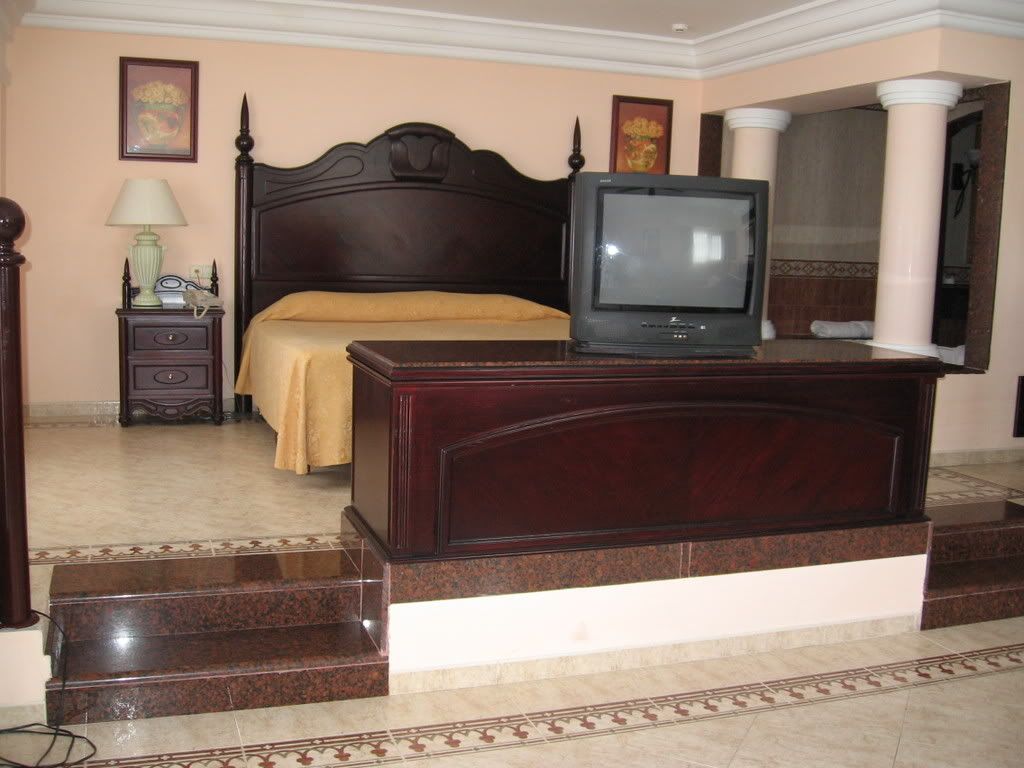 The sad part is my room was always damp and had a very unpleasant smell. I didn't want to deal with the hassle of packing up and moving again, so i kinda just dealt with it and constantly had the fan on and balcony door opened.