I finally finished my first aid kits.... Here they are!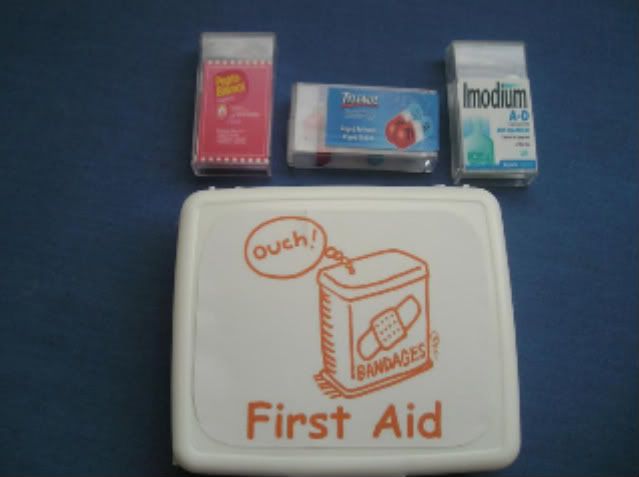 I got the cover design off BDW somewhere.. I can't remember who it belongs to, but thanks!
My pill bottles I got at Dollarama in the sewing section, and just used stickers for the front and back. The front has the pill type as you can see and the back has the dosage instructions.... I was proud of myself... I am NOT a good do-it-yourselfer.... Here's my templates if anyone wants them!