So Chris and I decided that today was a good day to do some iron on transfers for our OOt bags... Weeeeeeeeeeeeeeeeeeeeeell that didnt go so well....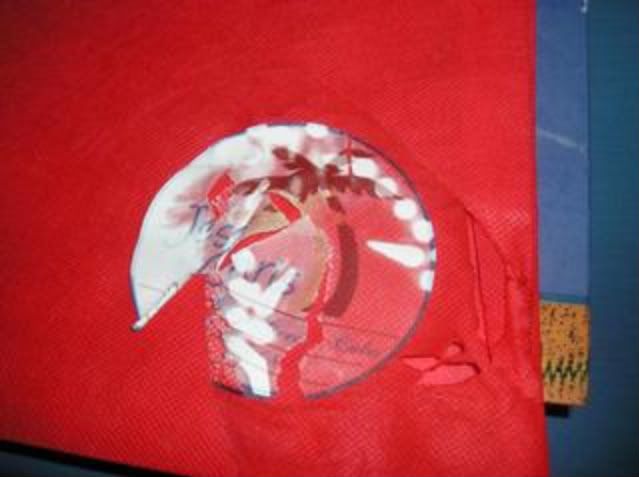 So now we haev 49bags, and 49 iron on transfers, and I'm not really sure where to go from here.... This is what our bags look like: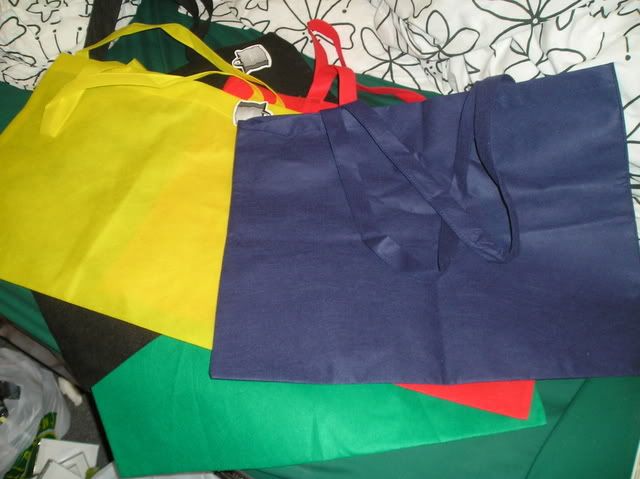 Do you guys think that buying some canvas and sewing on pockets to do the transfers would work? Or do you think that would look stupid!? Any other ideas?!