Quote:
Originally Posted by Tlseege

Yup, you can totally get bouquets for around $30 from the resort! I did!!

I spent $140 on 4 bridesmaid bouquets. So mine were $35 each. I did roses with green hydrangeas in the middle of them.

Here is a picture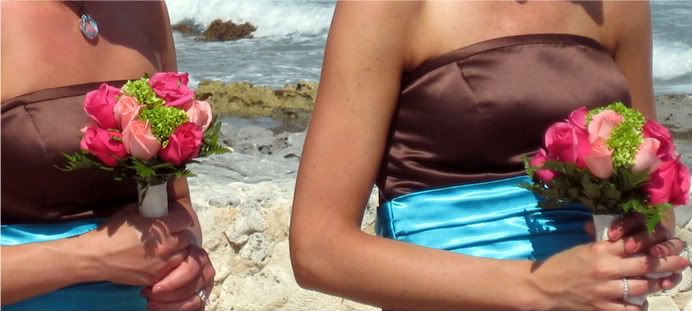 Thanks for your answer Tleege! Those Bouquets are gorgeous! And I'm happy to hear that they are in my budget!! Yay!!