Katie's MOH and bridesmaids threw her a girls sleepover party on Saturday at my house. We went for bridesmaid dress fittings during the day for four of the dresses - the five one lives in another city and got her dress from a local store. Then the girls prepared food and decorated.
This is at the dress store. Dresses by Alfred Angelo - around $200-250 Candadian - very busy as it was Saturday afternoon: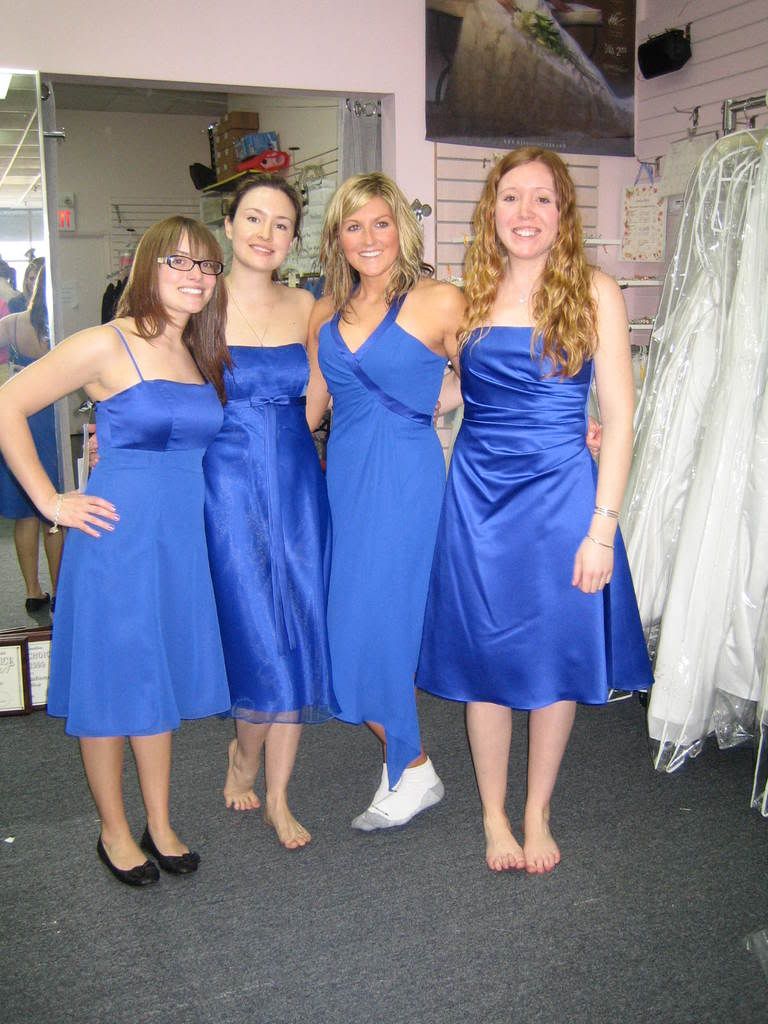 The 'cakes' - seems the girls had the same idea as Morgan's friends
Water gun for Mexico?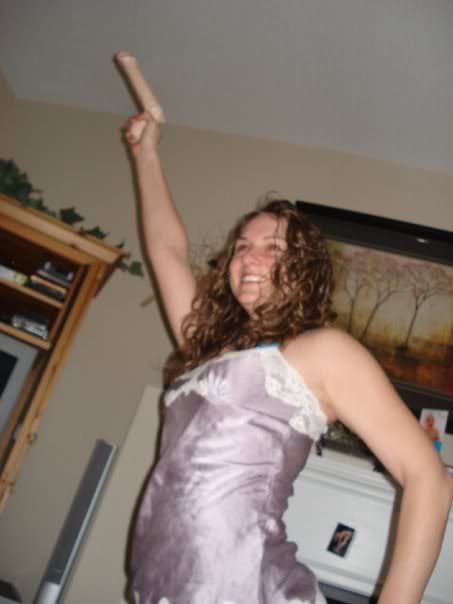 New t-shirt for Mexico?
Playing Dream Phone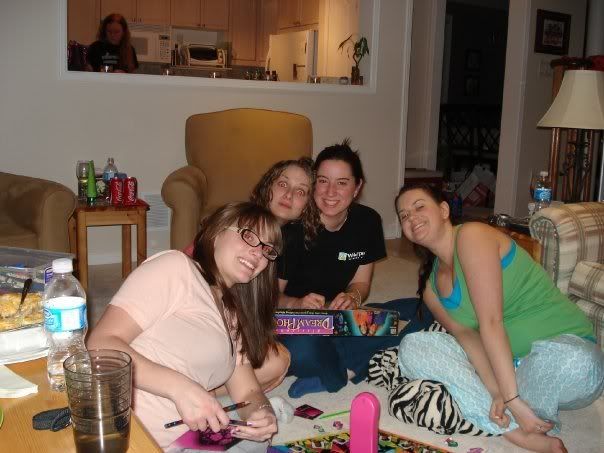 They also did a scrapbook. Each girl brought pictures that reminded them of Katie and recipes and made a page for the scrapbook. We also told stories about Katie - I learnt more than I ever needed to know
Nine of them slept over and then the BM's had made fresh sticky buns, smoothies, and banana bread for breakfast! This was a great way to bring together her friends from different areas of her life, from Mom and Me swimming classes at one year old (oldest friend) to her college friends.