My mom, sister, and aunt threw me a shower in the NY area (at my parents' house) - it was an opportunity to see my friends & relatives from the area, as well as my mom's friends, especially since some of them won't be able to come to the wedding. It went by too quickly though - I didn't even get to eat dessert since one of my friends forced me to open presents (she got me frilly hot pink lingerie and wanted to see my face when I opened it in front of everyone). They all said, well, it is practice for your wedding day (when you don't get enough time with everyone). This reminded me of one reason I'm having a destination wedding!
I thought I'd share some photos...
My aunt and sister planned the menu and then my mom had it catered. It was Mexican themed - but upscale.
white sangria: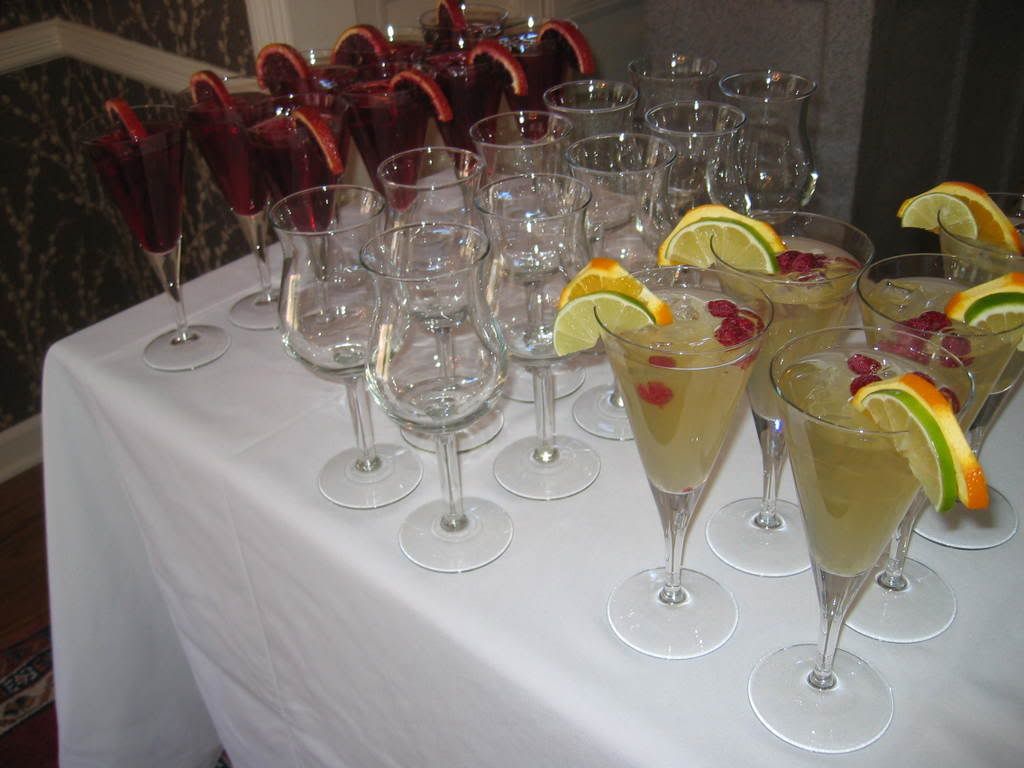 avocado mousse: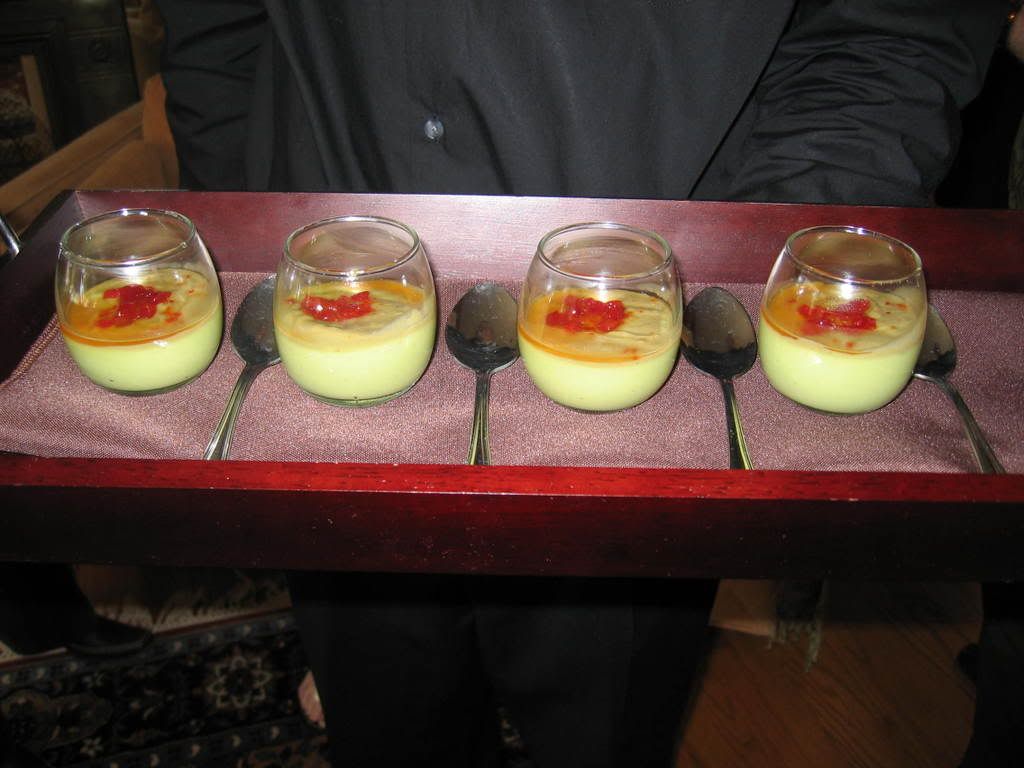 toasted plantains with pumpkin mousse: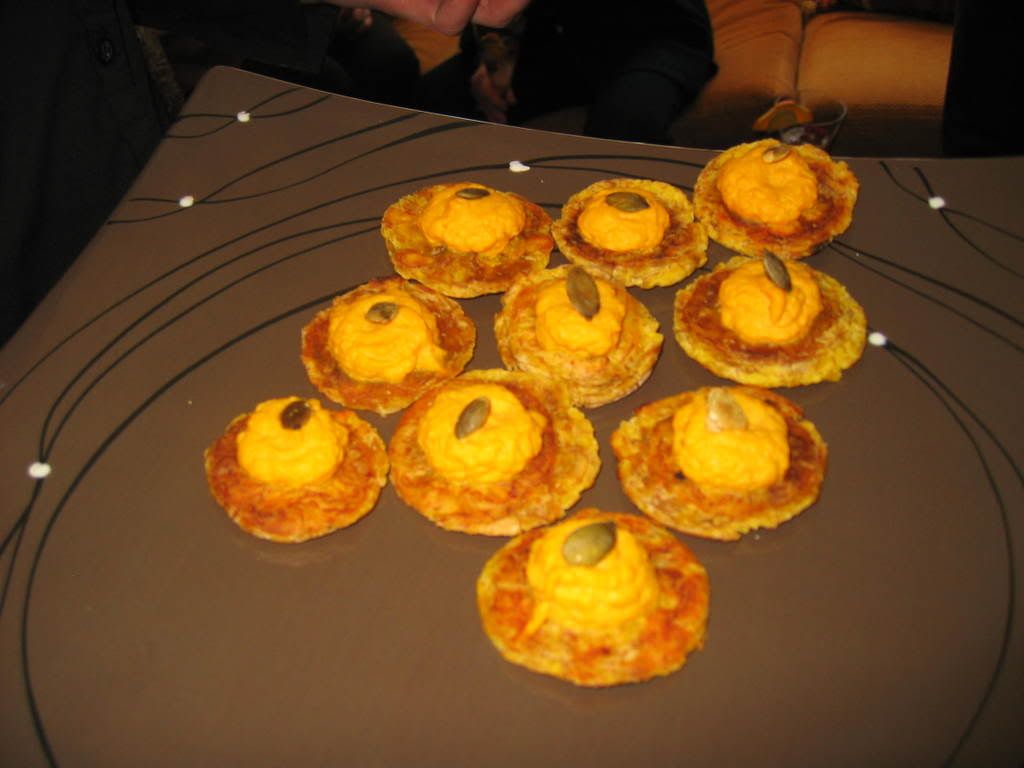 My mom forwarded the caterer my original turquoise vase and red pincushion protea centerpiece inspiration (which I had to throw out since they can't get red pincushion protea in Mexico), and the caterer totally went the turquoise-red-brown them and floral inspiration at my shower!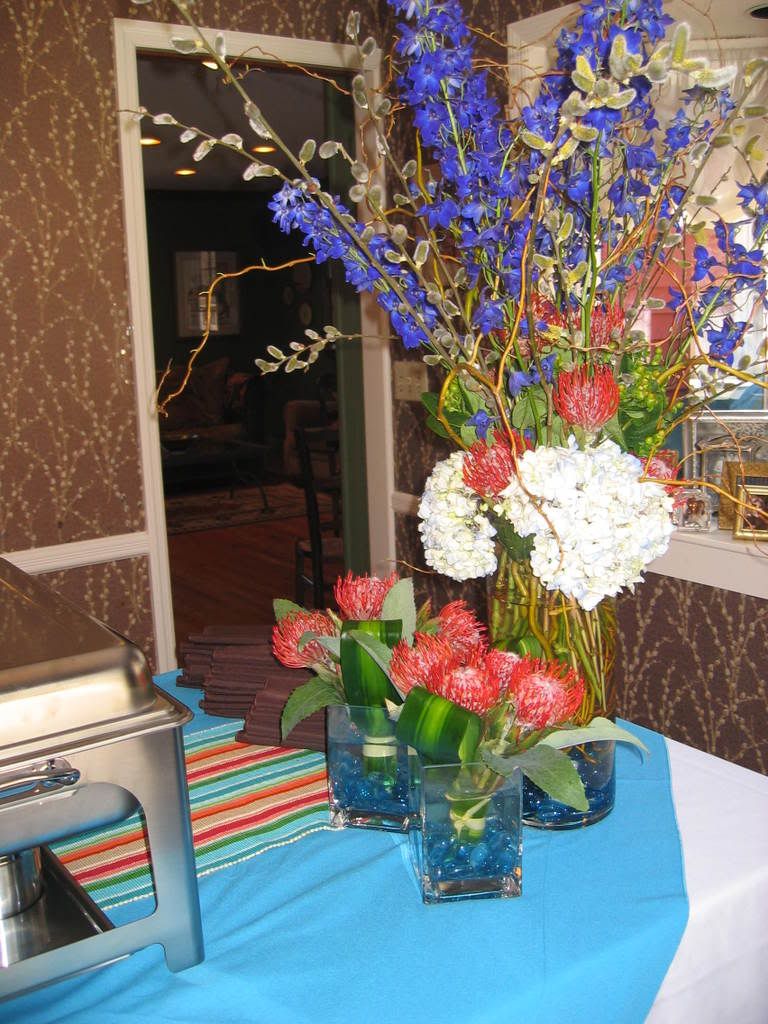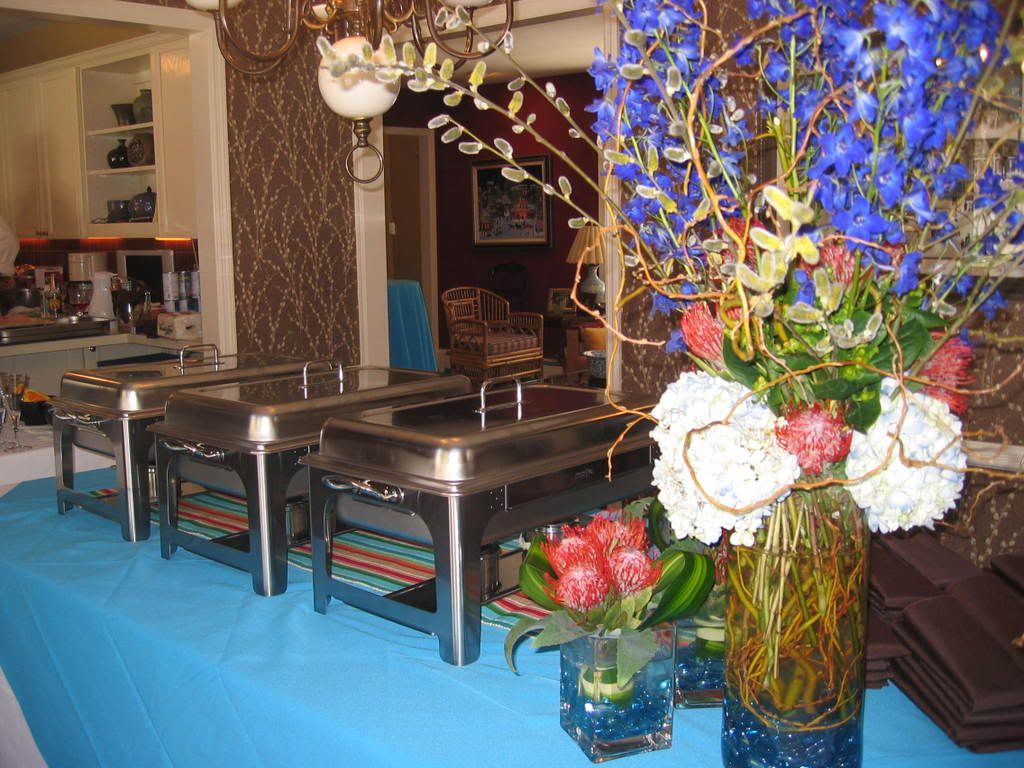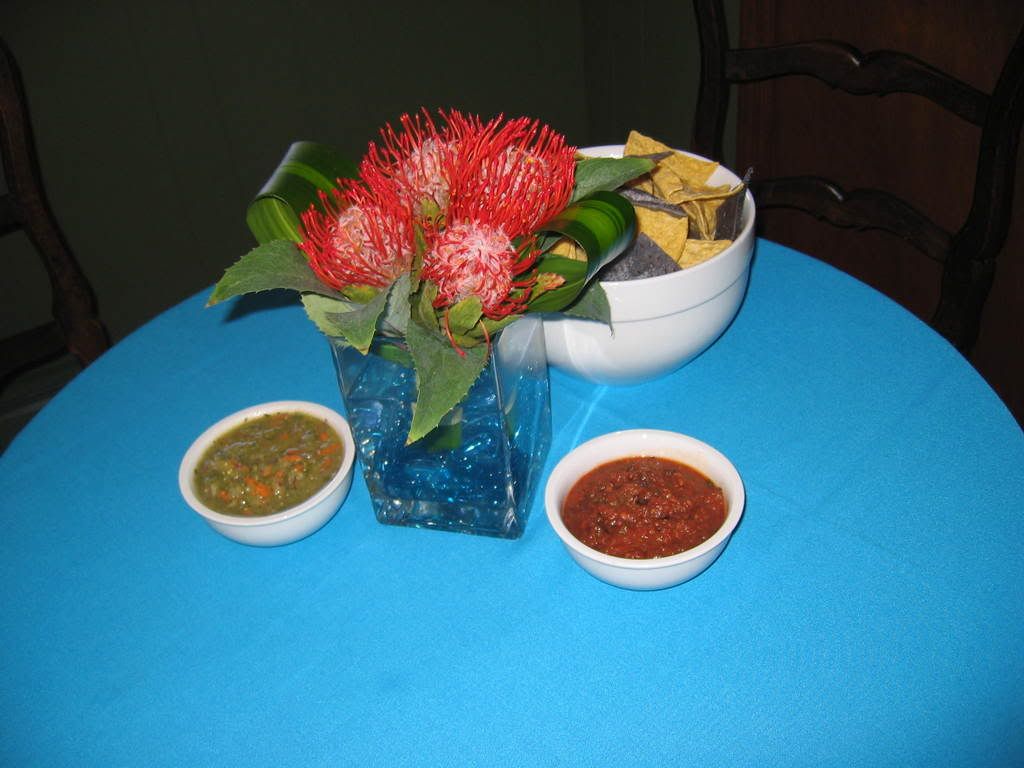 My sister and aunt made the favors (my sis wanted Caribbean blue-green boxes like my invites, but she ordered off the internet and they ended up being a weird darker green - color problems run in our family I guess - but I'm happy she tried!). The boxes are tied with brown ribbon, and have a photo sticker of my FI and me inside, with Mexican wedding cookies my aunt baked, and red, brown, and white candy inside!