As you know, I just got my ering... and LOVE it! Go Blue Nile!
FI wants me to pick my wedding ring...
my ering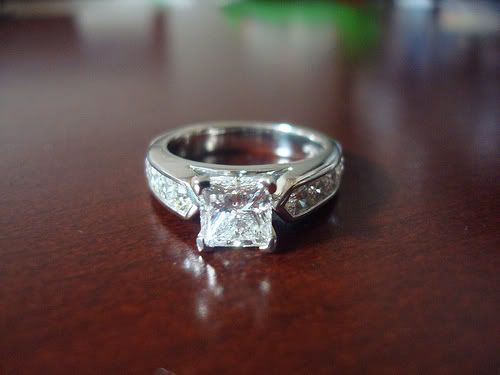 I kinda made a deal with him but now Im not sure....
I could get WB #1
or WB #2
AND and eternity ring that I've always wanted....
Something like...
or should I wait to hit him up for an eternity ring after I have a kid or two