My wedding dress, the first one I tried on !! I love it !!
Idea for my hair (extentions may be needed LOL)
A bridal bouquet I really like, I think its fresh and simple...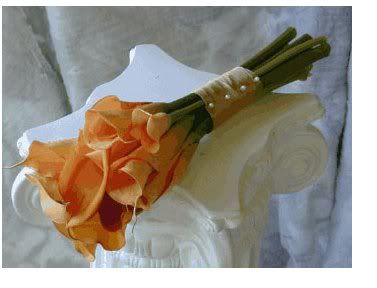 Bridesmaid dress, I love turquise and orange together
Idea for grooms shirt, I figured if hes waring a plain, light coloured suit a bright fussy shirt would look kind of cool ??
Bridal shoes, (I like a bit of bling)