Quote:
Originally Posted by chprfan

A few of you asked about how I made my OOT bags...Here are some directions. Please feel free to PM me if you need more specifics.

I bought the bags from cheaptotes for .99 each. I bought iron on transfer paper which I printed the logo with the palm tree and the name and location on. Be sure that before you print them that you open up the image in Paint or something and flip the image so it prints inverted....the iron-on will then be ironed on to the bag correctly!! (Make sure you trim the iron on around your image just so you dont have the extra film on the bag too)

This is what they look like...
Once I finish the iron-on. I use a round form like this to make sure the bag is tight when I try to bead it.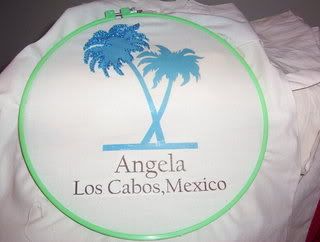 I use round seed beads that I buy from whimbeads.com...you can get them at any craft store but I bought a lot and got a better price from here. I also use transparant thread...bought from michaels just so you don't see the thread on the inside of the bag. You will also need a beading needle...again at any craft store. (Its just really thin and have a huge long eye)
It takes a little practice but you just start outlining the iron on with the beads. Its just like sewing, but take two or three beads at a time on the needle before you back down over the bag and start threading like you would to embroider something...sounds harder than it is! Here is what it looks like when you start...sorry its kind of blurry.
Here is my finished product!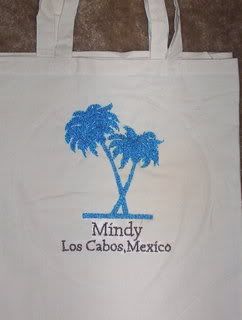 What size bags did you use? Which color did you order? Natural or white? Sorry I am asking so many questions, but this is the cutest thing ever!!