So I finally sat down to make my invitations, and this is what I have so far. I am sorry I can't show it to you without an attachment - I spent about 30 minutes trying to turn the word document into a picture but I couldn't figure it out.
I am going to (hopefully) mount the paper with the text on grass paper like this, wrap ribbon or vellum (sp) paper around it, and place a starfish on top like this: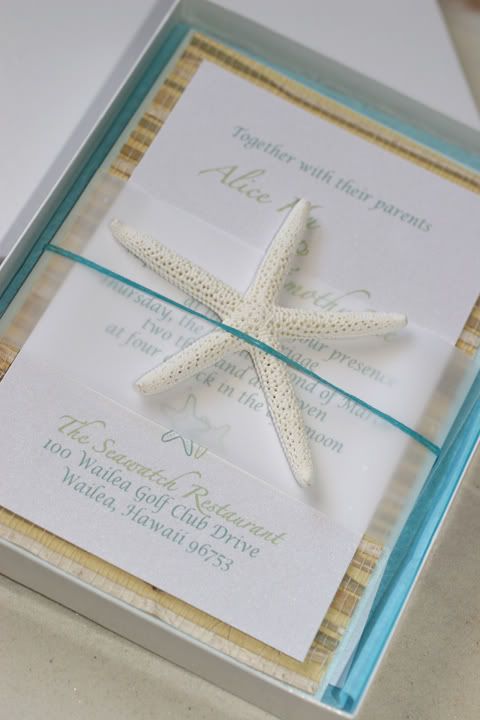 What do you ladies think?